In Marvel vs. DC Comics, Opening Weekend for 'Man of Steel' Is a Rare Triumph
Man of Steel raked in $113.1 million during its opening weekend, a stronger-than-anticipated start for the Superman reboot, but superhero films based on DC characters don't tend to open as forcefully as their Marvel counterparts. Both brands have had their share of clunkers, as the Howard the Duck and Catwoman receipts can attest, but DC will be forever tarnished by its 1997 release of Steel; it grossed a paltry $870,000 over its opening weekend, proving that few beyond my nine-year-old self were excited to watch Shaquille O'Neal fight crime with a laser-equipped sledgehammer.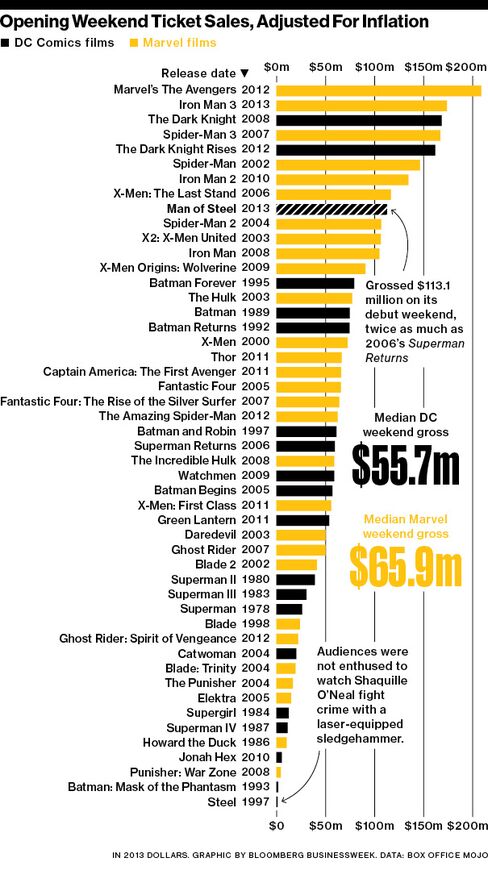 Before it's here, it's on the Bloomberg Terminal.
LEARN MORE