MBA Careers: Expect the Unexpected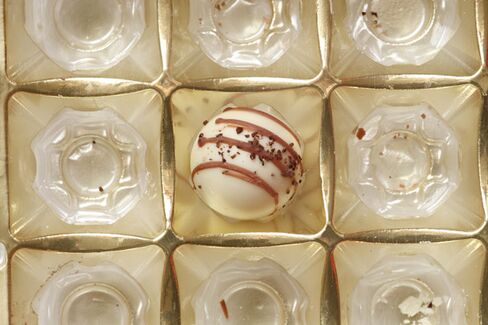 A lot happens to people in the 10 years after they earn an MBA—promotions and layoffs, startup successes and failures, marriages and divorces, and so on. The INSEAD Class of 2002 had its share of these expected twists and turns, plus a few surprises.
Having graduated in the shadow of 9/11 and amid the wreckage of the dot-com bust, members of the class recently shared their reflections on what has happened since they left B-school as part of a research project by the wife-and-husband team of INSEAD professors, Jennifer and Gianpiero Petriglieri.
The duo asked all the 2002 graduates to write about work, family, and personal events and included 19 responses in a case study that's part of a broader research agenda about how people use their MBAs. Inspired by Leslie Perlow and Tom DeLong's Harvard Business School case study, "Profiles of the Class of 1976," the Petriglieris wanted to find out what more recent alumni had experienced.
Although all the stories supplied by alumni are unique, there are some common themes. A number of them had to give up on a major career change at first and return to previous roles due to the poor economic climate at the time. Most of them made career decisions based on what they wanted on a personal level. One graduate became a yoga and pilates instructor, and another is teaching English in France. Yet another gave up the traditional career route to work from home and raise her children.
In fact, work/life balance crept into most of the stories and was not always related to child-rearing. Some people wanted more time for pursuing a passion or tending to ill or aging parents. Others just wanted more "me" time.
"Although my performance and business results were very good, they came at a high price of difficult work/life balance and extreme stress," writes one unidentified graduate, who was a marketing director for an East European company at the time and now works for an insurance company and runs an aircraft business. "This led to sleepless nights and serious health problems, culminating in a heart malfunction."
Jennifer Petriglieri discussed the Class of 2002 case study with students in her "Psychological Issues in Management" class. After reading the graduates' stories, she says, many felt relief in learning that if their first job out of business school isn't a winner, it won't ruin their careers.
Petriglieri's students wrote their own narratives to help them determine where they'd like to be in a decade. While Katerina Kyrili of INSEAD's Class of 2013 still wasn't sure of what job she'd like to have at that point, she says in a video on the school's website that writing the paper helped her realize there's nothing wrong with that.
"Nobody had figured everything out," Kyrili adds. "People were still exploring what they want to do and trying different career choices. And that was okay."
Join the discussion on the Bloomberg Businessweek Business School Forum, visit us on Facebook, and follow @BWbschools on Twitter.
Before it's here, it's on the Bloomberg Terminal.
LEARN MORE