Why Retirement Planning Is a Two-Headed Problem for Small Employers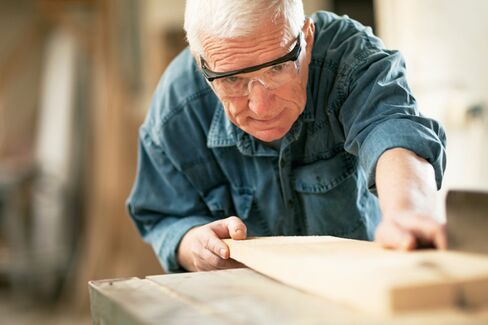 Small business owners think that Americans' lack of retirement security is a drag on the economy, according to a survey published today by the Main Street Alliance and the American Sustainable Business Council. Many of those same small business owners say it's too expensive for them to offer retirement plans to their employees.
You can read the full results (pdf) yourself, but here are the basics: In live telephone interviews with 515 small business owners (whose companies employ between two and 99 workers), 70 percent said the lack of retirement security hurts the economy by making older Americans less willing to spend. But only one in three respondents said they offer retirement plans to their employees, with 63 percent citing the cost of offering plans as the biggest obstacle.
In a press release announcing the survey results, the ASBC touted a California program that will automatically enroll workers in conservatively managed IRAs, and a proposal (PDF) by Senator Tom Harkin (D-Iowa) to set up universal private pension plans. It's worth noting that the two advocacy groups are left-leaning, cited by Nation editor Katrina vanden Heuvel as helping start a movement to challenge big corporate interests in U.S. politics.
Rob Thomas, president of third-party administrator Social(k), helped analyze the results of the survey and says that small businesses can get employees into IRAs at little or no cost to their businesses. "A lot of it is a question of education and automatic enrollment," he says. "If you're under 10 people and don't have an HR person paying attention to the benefit side of things, chances are you're too busy getting widgets or grilled cheese sandwiches or whatever out the door to think a lot about it."
On a separate but related note, Americans nearing retirement age are increasingly buying or launching small businesses. (One indication of the trend: 23 percent of new U.S. businesses started in 2012 were opened by people ages 55 to 64, according to the Kauffman Foundation's Index of Entrepreneurial Activity. That's up from 15 percent in 1996.
What kind of businesses are they opening? David Nilssen is the chief executive of Guidant Financial, a Bellevue (Wash.) financial advisory firm that helps would-be businesses owners use their 401(k) accounts to buy small businesses. Of the thousands of transactions—called "rollovers for business startups"—that Guidant has managed since 2003, most have been used to buy franchises. Fast-food restaurants and senior services are popular, says Nilssen, as are business services such as bookkeeping, and such personal services as dry cleaners and salons.
Before it's here, it's on the Bloomberg Terminal.
LEARN MORE