Europeans Ask if Prism Has Been Spying on Them, too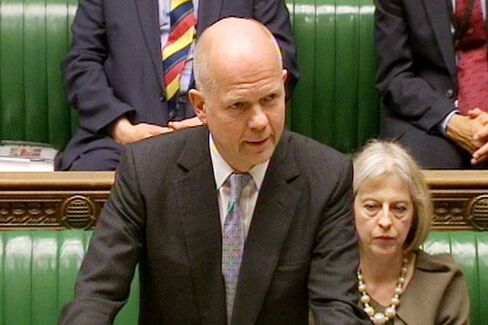 As the Obama administration tries to reassure Americans that their government hasn't been spying on them, some Europeans are wondering whether the Prism surveillance program has been snooping on them—and perhaps turning the information over to their own governments.
Google, Facebook, and other Internet services reportedly penetrated by Prism are as widely used in Europe as in the U.S. Moreover, the U.S. and its allies have a long history of intelligence sharing. "If you are a U.S. citizen, you have the 4th Amendment" protection against unlawful searches, says Nick Pickles, director of Big Brother Watch, a British privacy rights group. "But if you're not, you have no protection."
Fueling fears of transatlantic privacy invasion, the Dutch newspaper Telegraaf reported on Tuesday that Prism had supplied information on e-mail and social media traffic to Dutch security services, known as AIVD. If AIVD identified an American e-mail address as suspicious, "[Prism] supplied all the information within 5 minutes," the newspaper said, citing an unnamed source who had worked for a government agency that monitored potential Muslim extremists in the Netherlands.
Speaking to Britain's House of Commons on June 10, Foreign Secretary William Hague dismissed as "baseless" accusations that British intelligence services tried to circumvent the law by accessing information about British citizens gathered by Prism. "Our agencies practice and uphold U.K. law at all times," he said.
Officials of the European Union and governments in Germany, France, and Italy told Britain's the Guardian, which broke the Prism story last week, that they were concerned by reports about the program and wanted more information about it. German Chancellor Angela Merkel plans to raise the issue with President Obama during scheduled talks in Berlin next week, her spokesman told the Associated Press.
While most European countries don't provide broad constitutional privacy protections as the U.S. does, EU regulators have imposed tight restrictions on Internet businesses that collect data on users. Privacy advocates have used EU regulations to demand access to information collected by Facebook, for example.
"In Europe, the promises of safe harbor [from online snooping] are being kept," says Pickles of Big Brother Watch. However, if it's shown that the U.S. National Security Agency used Prism to collect data on Europeans from the servers of U.S. companies, "European governments may well say, 'If we can't trust you, we may require you to have your cloud servers in Europe,' " he says. "There's a real danger that this could split the cloud economy in half."
Before it's here, it's on the Bloomberg Terminal.
LEARN MORE