James Madison Business Students Face Tuition Hike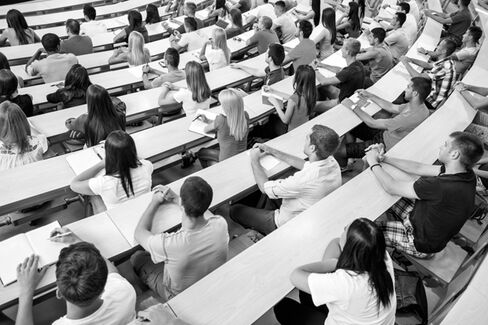 Business students at James Madison University will have more than $3,000 added to the cost of their degrees under a plan approved by the board of visitors last week.
The plan, known as differential tuition, will generate an additional $2.7 million a year, says university spokesman Bill Wyatt. About $1.9 million will be allocated to the College of Business and used for experiential learning, operating costs, renovations, and other academic support. About $400,000 will go to the provost's office for faculty grants and fellowships, new faculty, and salary increases. Another $400,000 will be used for student financial aid.
Tim Louwers, a JMU accounting professor, told the Daily News Record of Harrisonburg, Va., that the tuition hike will ensure that the College of Business will be able to compete with other business schools. "We're just trying to maintain a level playing field with the schools that we're competing with," he said. "It just costs more to attract people to business schools than it does to other departments. We look at this as a way of maintaining our high standards."
The plan that won approval on June 6 will add $50 per credit hour to the cost of a business degree, or $3,250 for 65 credit hours. The added charge will affect students majoring in accounting, computer information systems, economics, finance, quantitative finance, international business, management, and marketing.
Tuition and fees for the 2013-14 academic year total $9,176 for in-state students and $23,654 for out-of-state students. The added charge will take effect for the 2014-15 year. It will not be applied to nonbusiness courses taken by business majors, but students from other majors who take business classes will have to pay the added fee.
The practice of charging business students and others more for tuition is becoming increasingly popular. A 2011 study found that more than 140 colleges and universities have some form of differential tuition, with the number of such schools increasing every year since 1985. One argument for differential tuition is that business is one of the most popular majors on campus, so the money is needed to keep classes to a manageable size. Another is that business graduates go on to earn higher-than-average salaries, so they have the wherewithal to repay student loans.
Join the discussion on the Bloomberg Businessweek Business School Forum, visit us on Facebook, and follow @BWbschools on Twitter.
Before it's here, it's on the Bloomberg Terminal.
LEARN MORE