Kelley Social Entrepreneurship Program Has European Flair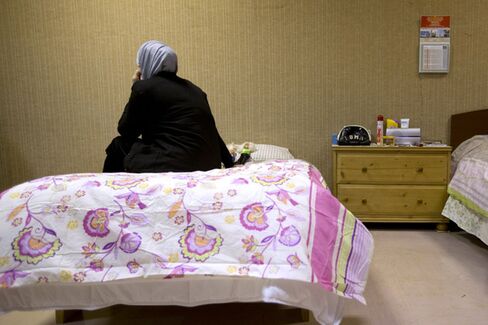 Asad Ali is a 20-year-old medical student at the University of Oslo in Norway. His motivation for becoming a doctor is to help people. He says it's the same desire that drove him to enroll in the Global Social Entrepreneurship Institute at Indiana University's Kelley School of Business.
The program, which starts on July 1, is meant to help Ali and 19 other college-aged students from Europe gain business skills to help alleviate poverty, foster economic development, and support communities in their homelands. The Department of State's Bureau of Educational and Cultural Affairs, which is sponsoring the institute, and the Fulbright Program, which offers grants for Americans to study abroad and for international students to study in the U.S., chose the participants, who come from across Europe, including Greece, Spain, and Portugal.
"These are the rule breakers of tomorrow," says LaVonn Schlegel, managing director of the Institute for International Business at the Kelley School.
Al Lyons, a professor at Indiana University's School of Public and Environmental Affairs, worked closely with Kelley professor Roberto Garcia to develop the curriculum. There will be about 35 classes taught during the month-long program, and faculty from both schools will teach them. Students attend all classes, which are 90 minutes each.
During the four weeks the students spend on the Bloomington campus, they will learn about the definition of social enterprise, as well as business basics such as accounting, finance, ethics, and marketing. Participants will also learn how to identify opportunities and bring together what they've learned to address a problem facing their home countries.
During the fifth and final week of the program, participants will visit Washington, D.C., to do some sightseeing and meet with members of the State Department.
Hands-on projects are going to be a highlight for students, says Schlegel. Teams of students will compete in a business plan contest for Stone Belt, a Bloomington-based nonprofit that supports people with developmental disabilities.
In addition, they will volunteer at Stone Belt and Habitat for Humanity of Monroe County. Finally, they'll come up with a project that they can implement when they return home.
"The whole program is designed to help them work in a collaborative environment with people of different cultures, languages, and backgrounds," Schlegel says.
For now, the State Department has agreed to sponsor the program annually for the next three years, but it can decide to renew it after that. In the meantime, Ali is looking forward to how this course will shape his future medical career.
"By solving social problems, you can improve people's general health and/or health-care opportunities," writes Ali in an e-mail. "And social entrepreneurship is, in my personal opinion, a way to help entire societies with innovative ideas and solutions to their most pressing social problems."
Join the discussion on the Bloomberg Businessweek Business School Forum, visit us on Facebook, and follow @BWbschools on Twitter.
Before it's here, it's on the Bloomberg Terminal.
LEARN MORE