VC Fund 'for Students, by Students' Expands to Boston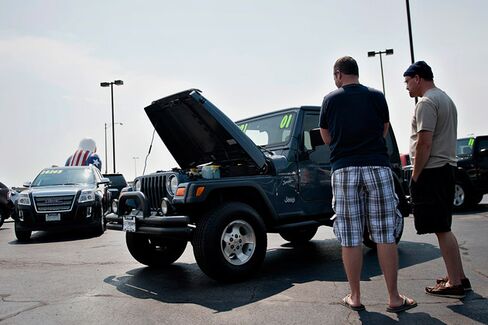 A venture capital firm that created a student-run venture fund to invest in student-run startups in Philadelphia, New York, and San Francisco is expanding its concept to Boston this fall.
The Dorm Room Fund was started by Philadelphia-based First Round Capital in 2012 after investors noticed they were supporting several companies of which the founders were still in school. "We thought if we could bring capital and resources closer to campus, we could inspire more students to launch businesses rather than come up with ideas and shelve them," says CeCe Cheng, director of the Dorm Room Fund, which is based in New York.
For now, the three investment teams consist of a total of 32 students, including seven MBAs, who are gambling with DRF cash. Each city has a $500,000 fund, and the average investment is about $20,000. The Philadelphia branch, which launched in the fall of 2012, has invested in eight companies, including several that are expected to raise follow-on rounds of financing soon. The New York and San Francisco funds, which have been operating for a couple of months, have offered backing to several companies.
Among the companies that have received DRF funding are three that have MBAs from the University of Pennsylvania's Wharton School on their founding teams: Whamix, which builds software to help animation studios develop apps with their content; Dagne Dover, a women's apparel company that designs, produces, and sells purses, clutches, and bags; and Zenkars, an online retailer of used cars that offers below-market prices, six-month warranties, online ordering, financing, and home delivery.
A company seeking funding must have at least one current student or recent graduate on its founding team. Students, who can come from any university within the geographic region of the venture fund, must fill out an application that includes brief essays and take part in interviews with Cheng and a representative of First Round Capital.
What drew Alex Ginsberg, a rising second-year student at Columbia Business School, to DRF was the opportunity to network both with his investment team and with entrepreneurs in New York, and to apply what he's learned while getting his MBA. So far, Ginsberg has employed lessons from his investing and strategy courses at Columbia, as well as some of the leadership skills he picked up along the way.
"With many startups, MBAs are not looked at as adding a ton of value," Ginsberg says, adding that he's trying hard to change that perception.
Join the discussion on the Bloomberg Businessweek Business School Forum, visit us on Facebook, and follow @BWbschools on Twitter.
Before it's here, it's on the Bloomberg Terminal.
LEARN MORE