G8 Leaders Embrace Impact Investing With New Funds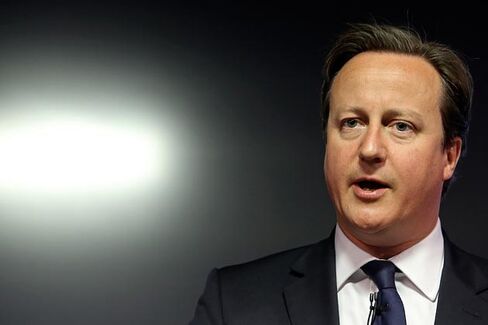 The governments of the U.S. and the U.K. are expanding their support for socially conscious entrepreneurs. The announcements, made at the the G8 Social Impact Investing Conference in London, indicate the growing appeal of for-profit small businesses that aim to solve societal problems.
The U.S. Small Business Administration is nearly doubling the amount it will put into impact investment funds, to $150 million from $80 million, SBA chief Karen Mills said. The money comes through the Small Business Investment Company program, which gives private venture-capital funds access to low-cost money to invest in small businesses. The SBA unveiled its first socially minded SBICs last year and has licensed two Impact Funds so far: SJF Ventures and Michigan Growth Capital Partners. The agency is looking for more funds to certify this fall.
The forum gathered officials of the eight wealthiest economies ahead of the G8 summit in Northern Ireland this month. U.K. Prime Minister David Cameron suggested giving tax breaks for investments with social benefits and creating a new "social stock exchange," Bloomberg News reports:
"For years the London Stock Exchange has made London the home for private finance; today London can cement its place as the home for social finance, too," Cameron told investors. "The world's first social stock exchange is an online portal that will become the first information platform on the planet to showcase publicly listed social impact businesses."
Support for social impact investing from a Tory prime minister who has embraced austerity cuts in Britain shows just how broad the idea's appeal has become. Cameron helped set up the Big Society Capital bank to fund such ventures. Cameron also announced a £50 million ($78 million) plan to help British towns support local pubs, shops, and community centers facing closure.
A letter from investors and asset managers encouraged the G8 to do more to stimulate impact investing.
"The scale of our global problems far exceeds the resources currently allocated to solve them. By tapping the power of markets, impact investing has strong promise of unlocking new capital sources that can complement existing philanthropic and government funds.
"Simply put, impact investments are those that generate social or environmental value, as well as financial return. … G8 governments have an essential role to play in helping this quickly growing field achieve maximum social benefit."
Before it's here, it's on the Bloomberg Terminal.
LEARN MORE