Bloomberg View: Erdoğan's Dangerous Power Grab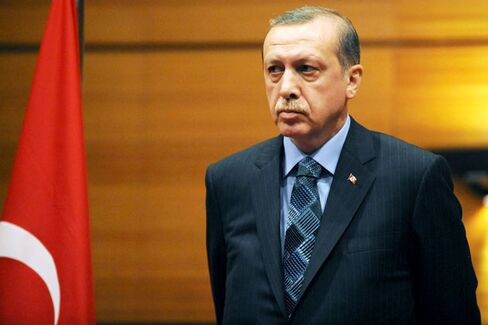 Protests against plans to replace an Istanbul park with a shopping mall have spread across Turkey, metastasizing into something far more politically significant. While the demonstrations aren't the start of a Turkish Spring, they show why Prime Minister Recep Tayyip Erdoğan's design to turn his country into a presidential republic next year should be stopped.
Turkey has too few checks and balances on the prime minister's power, and its democratic foundations—including an independent judiciary, free media, and strong political parties—are shallow. This is why the country cannot afford Erdoğan's plans to have the constitution altered to give the president, a largely ceremonial figure, the authority to issue decrees with the force of law, to dissolve parliament, to call elections, and to decide whether to send the military into action. Such a change would concentrate too much power in the hands of a single figure.
Secular Turks and the country's woefully inept opposition parties should focus on preventing the constitutional change that Erdoğan wants. They might even find allies within the prime minister's own party, and possibly win the support of President Abdullah Gül, as well.
The U.S. and the European Union can help by making the argument against Turkey becoming a presidential republic, and by relentlessly highlighting the jailing of journalists and other abuses of free speech, judicial independence, and civil liberties.
Erdoğan is Turkey's most important leader since Mustafa Kemal Atatürk founded the republic in 1923. He's brought enormous change for the better, including an economy that's tripled in size since he came to office in 2003. There is, however, a good reason for subjecting politicians to term limits: After too long in office, they lose touch with the people they represent and become captives of their own propaganda. Erdoğan is no exception.
Before it's here, it's on the Bloomberg Terminal.
LEARN MORE