Save More (Jennifer O'Neill)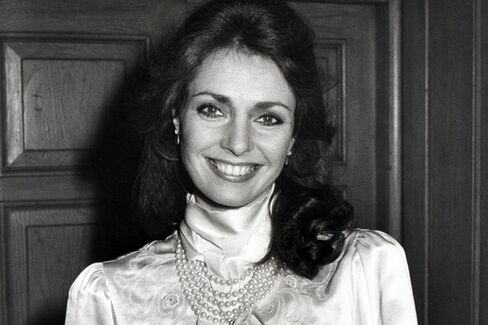 "The nation requires a new, mandatory tier of retirement accounts, initiated by the federal government but managed by the private sector, that will replace about 20% of preretirement earnings," Alicia Munnell, director of the Center for Retirement Research at Boston College, told Bloomberg News. … With the dramatic shrinking of traditional defined-benefit pensions over the past 25 years, guaranteed income has surfaced as the sorest need in most retirees' portfolios. Policymakers and plan managers have been exploring various ways to ensure an income component with moderate success. A new tier of retirement accounts that must convert to guaranteed income would advance this cause and move us one step back toward the kind of old-style pension that may have helped make your grandfather's retirement financially secure.
—Dan Kadlec, "Retirement: A New Idea to Fix the Retirement-Savings Crisis," Time.com, April 17, 2013
(Plus: Alicia Munnell, "The Nation Requires a New, Mandated Tier of Retirement Accounts," Bloomberg.com, April 9, 2013)
Summer descends.
Before our collective brains melt into a summer miasma, I thought an elephant in the room might be identified.
The overwhelming predictor variable, regressor, controlled variable, manipulated variable, explanatory variable, exposure variable, risk factor, feature or input variable of our ancientness is … we must save more.
We can wax philosophical about actuarial assumptions: Roth this and Target that. None of it matters.
Alicia Munnell is one of our great thinkers—not in identifying all that we have done wrong. Rather, she suggests the proverbial You Can't Afford to Retire to-do list. How quaint. What should we actually … do?
We need to admit that the Employee Retirement Income Security Act of 1974 (ERISA, pub.l. 93–406, 88 Stat. 829, enacted Sept. 2, 1974, codified in part at 29 U.S.C. ch. 18) is a complete and total failure for most Americans.
This is not the Summer of '42. It is June 2013 and Jennifer O'Neill's trust fund isn't going to bail you out. You're behind, I'm behind, we are all in this together.
It's the Summer of 2013. If you're over a certain age (and if you know who Jennifer O'Neill is, you know) it is simple. What are you doing to save more? Discuss.
Before it's here, it's on the Bloomberg Terminal.
LEARN MORE