Iowa's Latest MBA Admissions Gimmick: The $38,000 PowerPoint Deck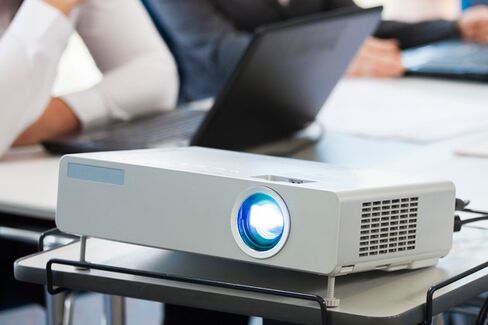 The University of Iowa's Tippie School of Management may not be at the top of the MBA rankings, but it does boast a pretty creative admissions staff.
Two years ago the school offered a full-tuition scholarship to the admitted student who could best answer the question "Why are you a good Tippie candidate and future MBA hire?" Pretty straightforward, right? But there was a catch: The answers had to be submitted via a single tweet of 140 characters or less. John Yates, a 33-year-old applicant from Texas, walked away with the prize.
The tweet contest was well-received by applicants and got a good deal of media coverage, but it didn't live up to the school's hopes. "The tweet competition, with its 140-character limit, demanded brevity, which often came at the expense of the message," says Jodi Schafer, director of MBA admissions and financial aid at Tippie, which placed 53rd in Bloomberg Businessweek's 2012 full-time MBA ranking. "We encouraged applicants to link to their blogs or video clips in their tweet, but few chose that route."
So for this summer, Schafer and her team are experimenting with another admissions contest, this time without a character limit, in the hopes that applicants' personalities will shine through in a way that wasn't possible in a single tweet.
In the new contest—called the Tippie MBA Slideshare Scholarship Competition—applicants for this fall's entering MBA class have the option to submit a PowerPoint presentation instead of answering the traditional essay questions. The student who turns in the most creative submission will win a full-tuition award, worth more than $38,000. "We anticipate that we'll learn a lot more about our applicants this way, while also challenging them to tell their story better, not faster," Schafer says.
The question that applicants who chose to submit a PowerPoint will answer is direct: "Tell us: why should we invest in you?"
There is no limit to the number of slides an applicant can submit. The deadline for PowerPoint submissions is July 14. "We're looking for creative answers to a broad question, just as business leaders are looking for creative solutions to ambiguous challenges," Schafer says. "As an admissions team, we will look to the slide decks to tell us what a candidate perceives as their unique selling proposition, and how they'll communicate what makes them a sound investment not only for Tippie, but for their future employer as well."
Join the discussion on the Bloomberg Businessweek Business School Forum, visit us on Facebook, and follow @BWbschools on Twitter.
Before it's here, it's on the Bloomberg Terminal.
LEARN MORE