Gillette's Bold Superman Campaign Is Under Attack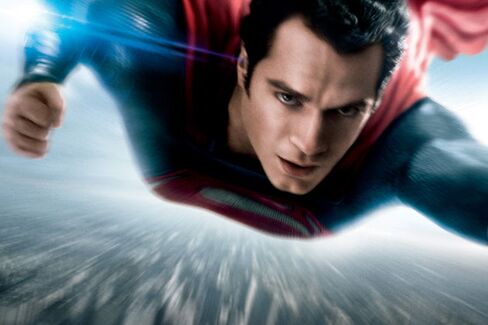 Gillette's massive Superman-based marketing campaign may have run into a bit of Kryptonite.
The razorblade company, a unit of Procter & Gamble, has launched a branding blitz deeply tied to Man of Steel (which opens in theaters on June 14). The campaign is built around the question "How does he shave?" and Gillette lined up a group of celebrities, including filmmaker Kevin Smith and Bill Nye ("the science guy"), to weigh in with theories on HowDoesHeShave.com. There's a Twitter hashtag, of course, as well as more traditional display ads.
The idea originally came from Concept One, a Connecticut-based advertising agency with "a close partnership" with Warner Brothers, according to P&G spokesperson Susan Baba Oguche. In the Man of Steel trailer, a young, bearded Clark Kent grows into a clean-shaven, rock-jawed superhero, giving Gillette the opportunity to raise a very relevant question.
The problem for some fans is that Superman already had a somewhat well-known grooming technique: using a mirror to blast heat rays from his eyes to his whiskers. Whether that's an official, sanctioned fact is open for debate—over time there have been are lots of versions and representations of the Man of Steel, not all of them consistent—but that hasn't stopped legions of comic fanboys from raising the point with Gillette via its #howdoesheshave Twitter feed.
The criticism highlights a common pitfall in an ad industry trying to jump from 30-second TV spots to complex, digitally driven messages. The more intricate the ad strategy and the more moving parts it has, the harder it is to control when something goes awry. And if you ask a provocative question, it's possible someone might have an answer.
Procter & Gamble, however, said the overall response has been great. Almost 300,000 people have clicked on Bill Nye's video since the campaign website went up on Tuesday. Fans are voting on the celebrity videos and sharing their own theories on how a superhero might shave.
"Even though it was 'answered' in this comic book, it's a question people still have," Oguche from P&G said. "Superman fans have been asking this for years. … And you won't see us come out and say 'Of course, he shaves with a Gillette Fusion ProGlide.'"
Fair enough. In spite of the criticism—and in part, because of it—the campaign has generated plenty of attention for Gillette. Which, after all, is the point.
Before it's here, it's on the Bloomberg Terminal.
LEARN MORE