Apple's Tim Cook to Duke MBAs: 'Write Your Own Rules'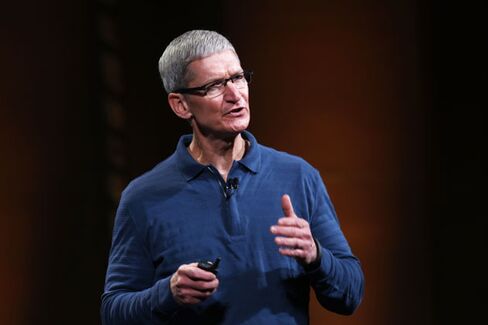 At a closed-door session with MBA students at Duke's Fuqua School of Business, Apple Chief Executive Officer Tim Cook dispensed some sage advice on ethical leadership, intuition, collaboration, and career planning.
Cook, a 1988 Fuqua grad, was on campus for his 25th reunion on April 26, when he took part in an hour-long dialogue with Fuqua Dean Bill Boulding. Video snippets of the event were recently posted to YouTube. In one, Cook responds to a question from a student, who asked, "When is it OK to break the rules?"
Cook replied: "I think you should rarely follow the rules. I think you should write the rules. If you follow things in a formulaic manner, you will wind up at best being the same as everybody else. … If you want to excel you can't do that. I watched a lot of companies do that, and I think that's a rotten strategy. I think you need to write your own rules."
At one point, Boulding reminded Cook about an assignment he was given as an MBA student a quarter century ago: to write a 25-year plan. "How'd that work out for you?" he asked. Cook, who discovered his yellowed copy of the plan a few years ago while preparing for a commencement address, remembered it well.
"I would say it was reasonably accurate for 18 to 24 months after it was written. There was not a single thing accurate past that. For me, the journey was not predictable at all."
http://www.youtube.com/embed/EZPYLZ7I6gs?list=PLwEToxwSycW1uqGG-iYZOERU0WBTKIAMt
Before it's here, it's on the Bloomberg Terminal.
LEARN MORE