With Shift to Balanced Funds, Investors Heal Themselves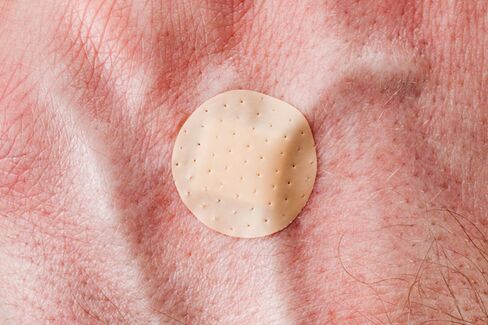 Did you hear the one about the belated arrival of the individual investor as a bullish indicator?
Record amounts are going into U.S. balanced funds, which have the freedom to allocate between equities and bonds, and Bloomberg News reporters Whitney Kisling and Inyoung Hwang have looked at the broader significance of the shift. The balanced funds group, which includes such heavies as Capital Research & Management and Invesco, took in more from January through April than over any four months on the books, according to data from the Investment Company Institute and Bloomberg. Assets in these hybrid funds increased at triple the 1.2 percent rate for those that only buy equities.
The precedent is a promising one. Deposits with hybrid funds also hit records in February 1994 and in April 2004, when the Standard & Poor's 500-stock index was in the middle of 417 percent and 101 percent rallies, respectively. Today's market is up 144 percent since it made its lows in March 2009, and it's having its best first four months of the year since 1998. Over those four months, balanced funds have added more than twice the $16.5 billion that went into U.S. equity funds.
Michael Holland of Holland & Co. calls the record amounts going into hybrid funds "the early stages of the healing process," with stock ownership still depressed four-plus years into a bull market. In the wake of 1994′s hybrid-flows record, U.S. equity-only funds went on to take in $112.9 billion in 1995, up 61 percent from the year earlier, according to ICI data.
You hear a lot about the Great Rotation into equities—and all that dormant mom-and-pop cash looking to make peace with a stock market that has burned investors multiple times in a decade. Is today's love of stock/bond balanced funds, then, a halfway point to the long-awaited full return of the individual investor?
The outcome will probably be more complicated. After all, the money going into fixed-income funds still dwarfs that being earmarked to balanced and equity-only ones; the $82.6 billion added to bond funds in the first four months of the year comes on top of $1 trillion added in the previous four years. Flows to funds that invest in U.S. equities are at less than five percent of the $400 billion that came out of the category in the previous four years.
It's worth asking how that divergence would fare in a bond bear market, when investors would see losses on their statements—especially if that experience is accompanied by a continued bull run for equities.
Before it's here, it's on the Bloomberg Terminal.
LEARN MORE