Fifth Executive at SAC Capital Receives Subpoena
New SAC Subpoena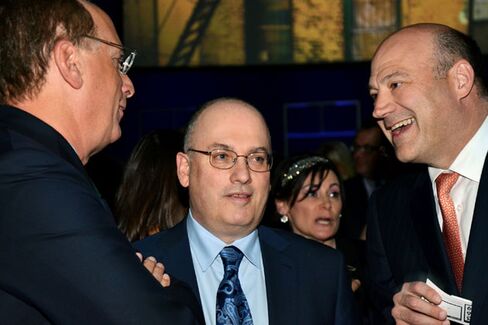 Another executive at SAC Capital Advisors has been subpoenaed to testify before a grand jury as part of the government's investigation of insider trading at the Stamford (Conn.) hedge fund firm. The executive, the fifth SAC employee to receive a subpoena in the case, is portfolio manager Anthony Vaccarino, according to a person familiar with the matter, who asked not to be identified because the information is private. Vaccarino joins SAC President Tom Conheeney, Chief Operating Officer Solomon Kumin, Compliance head Steve Kessler, head of trading Phillipp Villhauer, and SAC founder Steven Cohen, who have all received grand jury subpoenas, the person says.
Some of the information the government is seeking pertains to two sets of trades at the heart of other ongoing insider-trading cases, according to the person, while some of it is more general information about SAC. Government prosecutors are facing five-year statute of limitations deadlines to file charges relating to trades made in drug stocks Elan and Wyeth, which occurred in July 2008, and trades in computer maker Dell, from August 2008.
Trades in Elan and Wyeth are at the center of insider-trading charges filed against former SAC portfolio manager Mathew Martoma last November. Martoma has pleaded not guilty. Trades in Dell form the basis of charges that were filed against current SAC portfolio manager Michael Steinberg, who was accused of trading on illegal information provided by his former analyst, Jon Horvath. Horvath has pleaded guilty and is cooperating with the government's investigation. Steinberg has pleaded not guilty.
SAC spokesman Jonathan Gasthalter says, "We don't think it is unusual that in this investigation the government would interview our senior executives about how the firm operates."
Before it's here, it's on the Bloomberg Terminal.
LEARN MORE