Untangling the DISH-Sprint-SoftBank Affair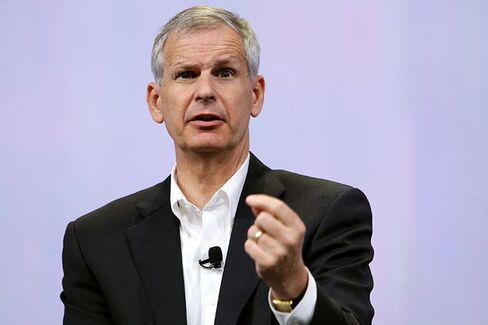 It's a bizarre love triangle: Japan's SoftBank wants Sprint Nextel, which wants the rest of wireless broadband affiliate Clearwire that it doesn't already own. But satellite TV provider DISH Network also covets Sprint and Clearwire and might even partner with SoftBank (or someone else) to land them.
In between: lots of press-release chessmanship to advance the parties' desired outcomes.
Start with SoftBank-Sprint, the deal struck in October in which the Tokyo-based telco and media conglomerate would acquire 70 percent of Sprint, the third-biggest U.S. wireless carrier, for $20.1 billion and give Sprint a badly needed $8 billion cash infusion.
To control its broadband destiny ahead of new ownership, Sprint in December moved to acquire 100 percent of Clearwire (it had owned half of the money-losing wireless broadband company). In January, however, DISH complicated matters by lobbing in a counterbid for Clearwire that was 11 percent higher than Sprint's offer.
Then, last month, DISH outright proposed a $25.5 billion merger with Sprint to create what it called an "industry-leading spectrum portfolio and the only company that can offer customers a fully integrated, nationwide bundle of in- and out-of-home video, broadband and voice services." DISH said it would be giving Sprint holders an overall 13 percent premium to the value of the existing SoftBank proposal.
Shift ahead to this week. Just as Dish and Sprint commenced their due diligence and merger talks, Sprint increased its original offer price for the rest of Clearwire to just above what DISH had bid.
"The revised offer, when compared with other potential transactions reasonably available to the company at this time, is the most favorable potential transaction," Clearwire said yesterday in a statement.
Still, four institutional shareholders claiming ownership of 18.2 percent of Clearwire issued a regulatory filing on Wednesday that said Sprint's offer was too low.
By Thursday, DISH put out its own statement—not on Sprint-Clearwire but rather on the national security implications of a Softbank-Sprint merger. There were, it noted, news reports that the Committee on Foreign Investment in the United States was concerned about the use of Chinese-manufactured equipment on a foreign-controlled Clearwire network—"confirming the serious national security risks of SoftBank acquiring Sprint and its wireless and wireline assets of national strategic importance," remarked Stanton Dodge, DISH's executive vice president and general counsel.
If SoftBank is successful in acquiring control of Sprint, it will let the U.S. government have veto power over one nominee to Sprint's board to ease national security concerns, a person familiar with the matter said.
Where is this all going?
DISH Chief Executive Charlie Ergen said on a May 9 conference call that taking out Sprint was so strategically important to DISH that he might sell his company if he loses a bidding war with SoftBank. "If we're unsuccessful with Sprint, obviously we have a lot of options," Ergen said. "It could include selling spectrum. It could include selling the whole company. It could include partnering with somebody else in the wireless business."
Gerard Hallaren of Janco Partners wrote on May 21 that he thinks DISH will either raise its bid or join SoftBank in acquiring Sprint.
But try squaring that latter outcome with the volley of public smack-talk Ergen and his SoftBank counterpart, CEO Masayoshi Son, engaged in early this month.
In a Tokyo press conference, Son called Ergen's offer "incomplete and illusory" and predicted he'll win the bidding war without even raising his offer. "I just deliver the results, instead of big-mouthing about the future," Son said. "Do you want to attach a satellite dish to your smartphone? … I don't see any real meaningful value that he [Ergen] can offer to the smartphone customers."
"He himself admits he's an amateur to our mobile industry," added Son, for good measure.
"I was disappointed by the conference," Ergen told USA Today. "It was more about personal attack and personality than it was about business. It's insulting to managers of Sprint to say that the only team that knows how to build a network is in Japan."
Still, Ergen, a seasoned poker player, called Son's downplaying of a higher SoftBank bid "the biggest bluff of the day. It's like the guy who says 'to be honest with you.'"
Before it's here, it's on the Bloomberg Terminal.
LEARN MORE