Steve Case's Latest Push to Boost Startups Aims Overseas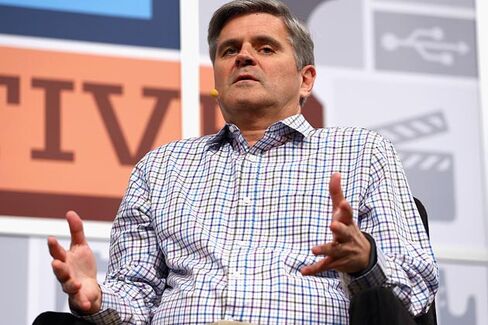 AOL co-founder Steve Case has long been a vocal proponent of immigration reform that would make it easier for U.S. companies to recruit foreign engineering talent. After spending much of yesterday campaigning with the pro-reform March for Innovation, Case announced the launch of a new organization, UP Global, which will promote entrepreneurship in cities around the globe.
Was Case, now chief executive officer of Washington-based venture capital firm Revolution, angling to promote startup communities abroad as a step toward developing tech talent that could be gobbled up by the U.S.?
"I think you're stretching a little bit," Case said in a telephone interview on Thursday morning. "We've been debating immigration reform for a decade, and the purpose of the March [for Innovation] is that we live in a global world, and we need to make sure we can compete."
Developing talent around the world is a separate matter, Case said: "Entrepreneurship is a skill and a value and a mindset that the entire globe benefits from. America's role in global politics shouldn't be limited to "exporting or encouraging democracy, but also exporting and encouraging entrepreneurship."
To that end, UP Global isn't exactly new, but an umbrella organization for two existing groups with overlapping missions. One is Startup America Partnership, a private sector campaign launched with the Obama administration in 2011. Case served as chairman of that organization, which was designed as a three-year initiative to accelerate young companies with potential for high growth to develop startup ecosystems in cities and states not generally associated with technology firms.
The second group is Startup Weekend, which has organized networking and educational events for entrepreneurs in more than 400 cities over the last four years. While Startup Weekend is based in Seattle, 65 percent of its events have been held outside of the U.S., and the organization has offices in London and Mexico City. It's also considering establishing physical locations in Brazil, Egypt, Kenya, and India, according to Marc Nager, CEO of Startup Weekend and UP Global.
Under the new partnership, Startup Weekend and Startup America will continue to exist as separate entities, and Case said that he could foresee UP Global adding initiatives under its umbrella going forward. For the moment, UP Global will aim to coordinate the two organization's efforts, with an eye to connecting entrepreneurial communities around the world.
"Everyone looks to America as the example of an entrepreneurial nation," said Nager. "I think almost every entrepreneur that I run into abroad would love to have the opportunity to come start a business here, or at least have a more established presence here."
Before it's here, it's on the Bloomberg Terminal.
LEARN MORE