Nazis, Marijuana and Compulsives: A Summer Reading List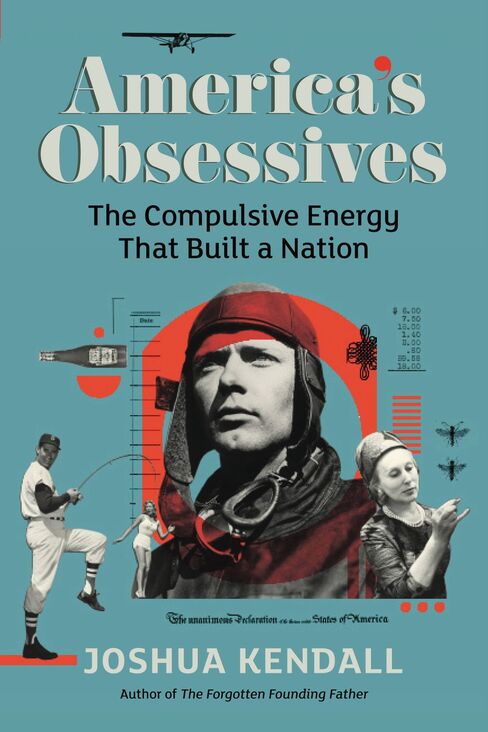 It's puzzling why only Americans made the cut in Joshua Kendall's study of obsessive traits in seven high achievers -- but who cares? The control freaks and workaholics profiled in "America's Obsessives: The Compulsive Energy That Built Nation" (Grand Central Publishing), one of three books reviewed in the Summer 2013 issue of Bloomberg Pursuits, are so fascinatingly weird that carping seems almost criminal.
Baseball great Ted Williams legally changed his birthday to a postseason date so that celebrating wouldn't interfere with his concentration at the plate. Henry J. Heinz, he of the 57 varieties, unspooled a tape measure wherever he went; the ear of the statue of Ramses II, Heinz could have told you after his tour of Egypt, measures 3.5 feet (107 centimeters) in length. Thomas Jefferson, Charles Lindbergh, Alfred Kinsey -- the biographical details change but not the point: If obsessiveness isn't a prerequisite for genius, it sure doesn't hurt.
Prior to the invasion of Italy in World War II, the Allies decreed that certain cities not be bombed in order to protect their art and architecture. According to "Saving Italy: The Race to Rescue a Nation's Treasures from the Nazis" (W.W. Norton), Milan didn't make the list. On Aug. 16, 1943, an Allied bomb struck the refectory of the city's Church of Santa Maria delle Grazie, although, remarkably, the building's north wall -- containing Leonardo da Vinci's The Last Supper -- escaped unscathed.
Monuments Men
Among the heroes of historian Robert M. Edsel's superb account are a fiercely determined band of American and British scholar-soldiers, nicknamed the Monuments Men. Among the first ashore, these foot soldiers for art tracked down and safeguarded dozens of masterpieces by Botticelli, Rubens, Titian and others. It's thanks to them that we didn't destroy civilization on the way to saving it.
In "Humboldt: Life on America's Marijuana Frontier" (Grand Central Publishing), Emily Brady parts the "redwood curtain" to reveal the illicit industry flourishing amid the old-growth forests of Northern California. (The Golden State produces an estimated 80 percent of the nation's pot.)
While the setting may be bucolic, the business it harbors is grim: violent, paranoid and fiercely opposed to reform. Humboldt County voted against legalization in 2010 -- welcome news to California's $14 billion black-market marijuana economy, which thrives on the status quo. What sticks with you are the thoughtful and likable locals Brady encounters. Outlaws or lawmen, they reassure us that ornery American individualism still thrives.
(Malcolm Jones reviews books for Bloomberg Pursuits. The opinions expressed are his own.)