Yahoo! Hopes to Profit From Tumblr Without Ruining It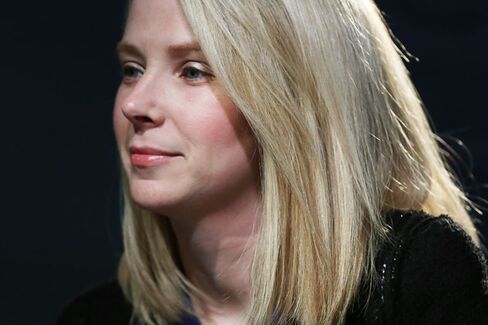 Yahoo!'s announcement that it had acquired Tumblr for $1.1 billion came with an immediate promise not to screw it up. In a post on Tumblr's staff blog, founder David Karp also opened on the defensive, writing that "before touching on how awesome this is, let me try to allay any concerns."
Both companies are responding to the clear strain of anxiety among Tumblr users about the acquisition. WordPress Chief Executive Officer Matt Mullenweg noted on Sunday that Tumblr users had imported more than 72,000 posts in a single hour that day, up from 400 to 600 posts in a normal hour, though he later clarified he was not predicting a Tumblr exodus. In part, this skepticism is driven by Yahoo's reputation for ruining startups it acquires. (See: Geocities; also, Flickr.) But it also mirrors the fears of Instagram users when that company was acquired by Facebook, and Goodreads' users when Amazon bought the social cataloging site. Both Instagram and Goodreads continue to operate pretty much unchanged—for now, at least.
Yahoo is following a similar model. Karp will remain in charge of Tumblr, and the company will stay in New York with all of its current employees and continue to be operated as its own brand. In a conference call with investors this morning, Yahoo CEO Marissa Mayer said she doesn't expect Tumblr to begin contributing serious revenue until next year.
What Mayer does expect to happen immediately is a huge increase in traffic. Tumblr has more than 300 million unique users, and Mayer said she thinks Tumblr will expand Yahoo's audience by 50 percent, bringing the search site's total monthly visitors to about 1 billion. Traffic is expected to rise by about 20 percent.
Yahoo will begin featuring Tumblr content on its own media properties, so Yahoo users who don't use Tumblr will be able to find it. This could largely be a one-way street, and Mayer knows that. "There is a type of user who will always like Tumblr and may never come to Yahoo," she said.
Mayer is probably talking about the young, edgy types here. (Or people who really like porn.) Tumblr is far from the largest social network: About 6 percent of people online use the site, compared with 16 percent using Twitter and 67 percent using Facebook, according to an analysis by the Pew Internet & American Life Project. But 13 percent of Internet users between the ages of 18 and 29 are blogging on the network.
If being acquired by a big company is one way to screw up your startup, another way is to try to create revenue on your own. Tumblr had just started shifting its focus from adding users to turning that user base into real revenue. Its difficulty in doing so was likely a major reason for its interest in Yahoo's offer. Mayer said Yahoo will tread cautiously when it comes to advertising, saying only that it would help Tumblr bloggers sell ads if they wanted to. The focus will largely be on so-called native advertising, in which ads aspire to mix into editorial content without causing too much of a stir.
"The state of Internet advertising doesn't aspire to be as good as the content itself," said Mayer. "We think that should change."
Before it's here, it's on the Bloomberg Terminal.
LEARN MORE