Revised Wall Street Forecast: We're All Going to Be Rich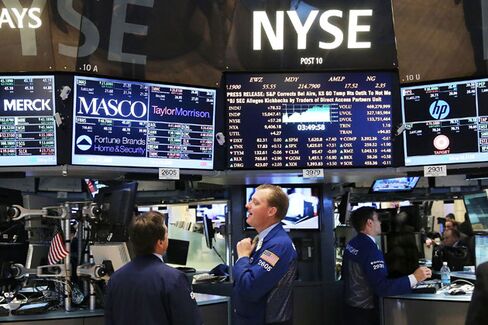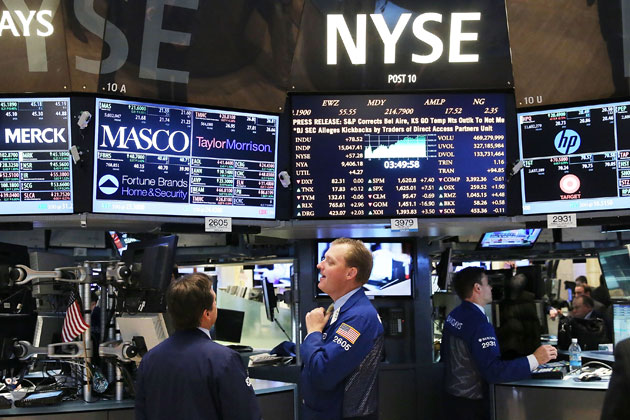 The bull market has run right past the Wall Street economists paid to figure out when it will buckle. In less than five months, the S&P 500-stock index is up 200 points, reaching the level Goldman Sachs analysts had predicted for the end of the year.
Indeed, of the 17 Wall Street strategists surveyed by Bloomberg LP, the average year-end prediction for the bellwether index was 1,601, a level that is quickly fading. This morning, the index hovered around 1630.
Still, Goldman isn't forecasting a slide soon. In a note sent to investors last week, the bank's strategy team calls for a further 16 percent rise in the S&P 500 over the next year and a half—a gain that would put the index over 1,900 by 2016. "The market has risen faster than we expected in 2013, but we still forecast considerable upside to the S&P 500 during the next few years," the note read.
Birinyi Associates, an early cheerleader for the recent rally, had a similar approach when its 1,600 target proved too conservative. The firm now says that 1,900 is well within reach and, last week, purchased options betting on more gains. "We still view sentiment as subdued and nowhere approached extremes," the firm wrote in a May 3 report.
Whether, the country's 500 biggest companies are collectively worth that much is another question. Goldman says most of its own valuation engines show the market is currently at or above where it should be trading. In other words, eager buyers are keeping it high. Low interest rates are spurring things along, as investors borrow increasingly large sums to place bigger bets.
That's not to say some people aren't nervous about the recent gains. "It's one big carry trade, and all it's doing is setting us up for a bigger correction," says Joseph Saluzzi, partner and co-founder of Themis Trading, an institutional brokerage firm that specializes in equities. "Whether it's going to be a week from now or a year from now, I don't know; but it's going to be ugly."
Before it's here, it's on the Bloomberg Terminal.
LEARN MORE