China's Latest Economic Numbers: Not Reassuring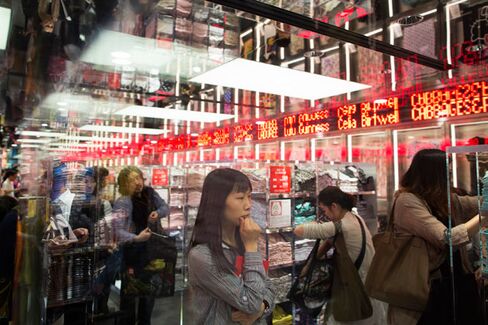 China's latest numbers: not horrific but not reassuring either. Urban fixed asset investment, the main driver of economic growth in recent years, grew a less-than-expected 20.6 percent in the first four months, reported China's National Bureau of Statistics on May 13. That showed a slight cooling from 20.9 percent growth in the first quarter, while economists had been expecting 21 percent.
Industrial production was lackluster, too: Growth of 9.3 percent in April was an improvement over March's weak 8.9 percent, but hardly a ringing recovery. "Bulls were looking for signs that March was just a blip and the recovery is in train; bears were looking for confirmation that a new downward spiral had begun. Neither got what they hoped for," wrote Beijing-based Andrew Batson, research director at China economic consultancy GK Dragonomics, in a May 13 note, commenting on what he called the "underwhelming" performance of the industrial sector.
Meanwhile, retail sales grew 12.8 percent in April, matching economists' estimates, and up from 12.6 percent the previous month. But don't get too excited about that: "[W]eak sales last year rather than stronger spending this year explains the turnaround," wrote Mark Williams and Qinwei Wang, economists at Capital Economics in London, in a May 13 note. "The upshot is that today's figures are not encouraging for anyone hoping for signs of an economic rebound."
"China's economic recovery remains weak," Li Wei, a Shanghai-based economist at Standard Chartered, told Bloomberg News on May 13. "The government will stay vigilant on local-government debt, keep property-market controls, and discourage public spending. All of those measures will restrain China's growth rebound."
Before it's here, it's on the Bloomberg Terminal.
LEARN MORE