Companies' Plea for Tax Reform—for Everyone Else
Companies want a simpler code while keeping their own perks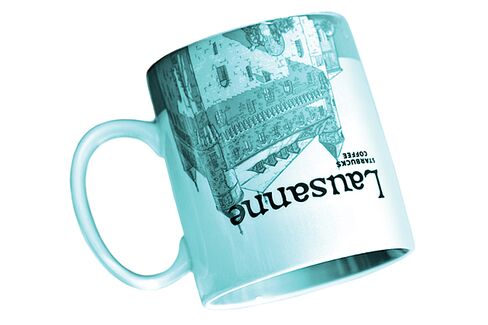 As part of an effort to revamp the 4 million-word tax code, House Ways and Means Committee Chairman Dave Camp invited Americans to send suggestions to Congress. More than 300 companies and business groups chimed in this spring, many with the same message: An overhaul is a great idea—as long as it doesn't affect us.
Camp, a Michigan Republican, wants to lower the corporate tax rate from 35 percent to 25 percent. To do that without reducing government revenue, Congress will have to get rid of many tax breaks. Companies are saying "they want the best of both worlds," says Representative Kenny Marchant, a Texas Republican. "They want to keep all their deductions and have a lower rate."
Nissan North America wrote to say that it's all for legislation that "significantly simplifies" the code—but to please leave Sections 30C and 30D alone. Those grant a $7,500 tax credit to consumer buyers of electric cars, such as Nissan's struggling Leaf, and provide credits of up to $30,000 for companies that purchase car-charging equipment. "When you're rolling out a new technology, there has to be some help," says Tracy Woodard, Nissan's director of government affairs. The credit for consumers will cost the Treasury $3.2 billion between 2013 and 2017, according to Congress's Joint Committee on Taxation.
Starbucks wants to preserve a regulation that lets it defer taxes on its coffee-trading operation in Lausanne, Switzerland. Most income generated from buying and selling goods overseas is subject to U.S. taxes of up to 35 percent. But there's an exception for seven crops that aren't widely grown stateside: cocoa, tea, bananas, black pepper, crude rubber, coconut, and coffee. Brian Ugai, a Starbucks vice president, wrote to Congress that fiddling with the provision would put the company at a "severe competitive disadvantage." Starbucks's operations in foreign countries shaved 3.3 percentage points off its 2012 tax rate, according to the company's securities filings.
Marathon Oil wants to continue deducting costs associated with drilling; scrapping that break would raise $11 billion for the Treasury over 10 years, according to President Obama's budget. Capital One Financial and other regional banks don't want Congress to touch the deduction for interest, which keeps people and companies borrowing. The PGA Tour is asking lawmakers to continue letting businesses deduct 100 percent of the ticket price for an event that donates all its proceeds to charity, such as a PGA golf tournament.
Not all companies are seeking a break for their breaks—some are willing to give up subsidies for a lower overall rate. 3M and Walt Disney explicitly told Congress they'd be willing to forgo the 9 percent deduction on income generated from domestic manufacturing. Disney said it would also be fine without the break for producing a film in the U.S. And 3M said it could live without the research and development tax credit, because it comes with cumbersome rules and conditions.
So far, Camp hasn't said which breaks he's targeting. Ways and Means member Jim McDermott, a Democrat from Washington, says lawmakers will take their time picking apart the merits of the companies' "hyperbolic worries" because the code is so long and complex, and the implications of tinkering with it are enormous. "When you touch one place in a spider web," McDermott says, "it all moves."
Before it's here, it's on the Bloomberg Terminal.
LEARN MORE