Employers Love Wellness Programs. But Do They Work?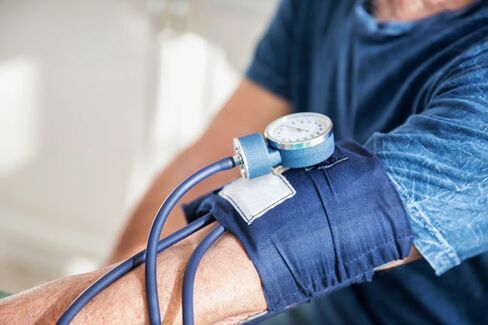 CVS Caremark was widely criticized in March when word leaked that its employees would have to submit to health screenings or pay an extra $50 per month for insurance. But the pharmacy chain isn't exceptional: Nearly half of large companies have wellness programs that measure workers on such factors as weight, blood pressure, blood sugar, and cholesterol, according to a Kaiser Family Foundation survey.
Employers trying to tame growing medical costs want to find people at risk for illness and prod them to change their behavior—quit smoking, lose weight—before they need expensive treatments.
At least that's the theory. As medical tests find their way into the workplace, companies risk putting workers through unnecessary screenings and invite excess treatment that can be costly and harmful, say critics like Al Lewis. He's a former consultant to health plans and employers who used to preach the benefits of wellness and disease management. Lewis became one of their most prolific critics after he says he realized the hoped-for savings never materialized. "You have to identify and medicate tons and tons of people to prevent one or two from getting sick," he says. Corporate HR departments are "playing doctor," says Lewis, of Waltham, Mass. "They're doing things they don't really know how to do."
Chronic conditions such as obesity and diabetes account for three-quarters of U.S. health costs, according to the Centers for Disease Control. Much of that spending could be prevented if Americans took better care of themselves, by quitting smoking, exercising more, and eating healthier foods, with smaller portions. It's also true that the U.S. health-care system delivers unnecessary care that costs as much as $210 billion annually, according to the Institute of Medicine, a research group that's part of the National Academy of Sciences.
The challenge for wellness programs is getting workers to change behavior without adding to the price tag for needless care. Company testing regimes often screen more than public health guidelines suggest. For example, doctors recommend cholesterol tests for healthy adults only once every five years, but wellness programs typically test annually.
Employers spend $2 billion annually on wellness programs, according to market researcher IBISWorld, not counting the cost of programs companies develop in-house. We don't know yet how well they work. While some studies suggest $3 or more in savings for every dollar spent on wellness programs, most of the research compares workers who participate with those who don't, not accounting for their different levels of motivation. A Rand Corp. analysis last year concluded that there's not enough evidence "to definitively assess the impact of workplace wellness on health outcomes and cost."
Advocates for patients also fear that wellness programs that tie financial rewards to specific health measures can be used to make less healthy workers bear higher costs. Under the Affordable Care Act, companies may charge workers premiums of up to 30 percent more if they don't meet certain health goals. That could keep the sickest workers from affording the care they need, says Alan Balch, vice president of the Preventive Health Partnership, an alliance of the American Cancer Society, the American Diabetes Association, and the American Heart Association. "If it becomes a tool for shifting health-care costs," says Balch, "you might undermine the whole idea of workplace wellness."
HR professionals are convinced that properly designed wellness programs save money. "It's an investment, and it's an investment that does take some time," says Bruce Elliott, manager of compensation and benefits at the Society for Human Resource Management. Helping workers quit cigarettes or lose weight will translate to lower medical costs over three to five years, he says. Employers should track what they're trying to change, and Elliott advises against using penalties to try to coerce workers to change behavior. "The one thing that does worry me is the utter lack of metrics and really, the utter lack of thought," Elliott says. "We're now more at a herd mentality."
Adding a wellness program won't deliver savings or make employees healthier without deeper changes to the workplace, says Jeffrey Harris, director of the Health Promotion Research Center at the University of Washington. The workplace metamorphosis needed "is hard, and it's hard to outsource that to an outside firm, so most companies don't try," he says. For simple interventions, the most cost-effective are aiding smokers who want to quit and offering free flu shots on site, he says.
Harris recalls consulting with an auto company that was concerned about its workers' obesity. That same company's cafeteria delivered pizzas to workers on the assembly line. Tech companies that lavish staff with free snacks and sodas face the same problem. The good news for employers is that some of those changes are less expensive than testing everyone's cholesterol. Says Harris: "Strongly consider whether you want to try to change the culture around a place by removing the bowl of Hershey's Kisses."
Before it's here, it's on the Bloomberg Terminal.
LEARN MORE