Warren Buffett Says He's Not a Buyer of Gold After Price Slump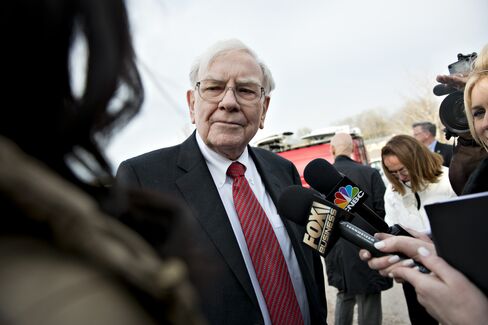 Billionaire investor Warren Buffett, the chairman and chief executive officer of Berkshire Hathaway Inc., comments on the investment appeal of gold. He spoke to reporters in Omaha, Nebraska, on May 2.
Gold rallied 4.9 percent in the past two weeks after entering a bear market April 12. Futures in New York are still down 13 percent this year to $1,464.20 an ounce.
On whether he would buy gold after recent declines:
"No. Gold's not reproduced or anything since I wrote about it a year or two ago. It just sits there, and you hope somebody pays you more for it.
''If gold went to $1,000 I wouldn't be a buyer. If it went to $800, I wouldn't be a buyer. It's never interested me. If you go back to 1965, Berkshire was at $15 and gold was at $35, so you could've bought two shares of Berkshire for an ounce of gold, a little more than two shares. And so far, two shares of Berkshire's been better."