At Sloan, MBAs Use Consulting Skills to Help Small Businesses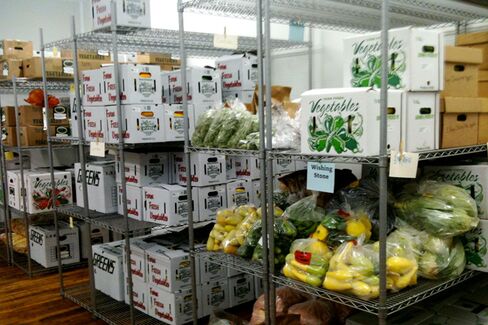 MIT's Sloan School of Management has given new meaning to the phrase, "Think globally, act locally." Sloan and other B-schools have long offered MBA students a chance to test their consulting chops for multinational corporations. Now, Sloan students are offering advice on operations to small- and medium-sized organizations such as Boston Children's Hospital, Farm Fresh Rhode Island, and Roxbury Technology, a minority-owned company that re-manufactures and distributes environmentally friendly toner cartridges.
It's all part of the school's push for more hands-on learning, in which students try out in the field the skills taught in the classroom. Operations Lab, or Ops Lab for short, is being offered for the first time this semester. And students say the experience is not what they expected to be doing at business school.
"What is new to me is helping a small business," says Sesha Gadey, a second-year student who is working with Farm Fresh Rhode Island, a Pawtucket, R.I., food cooperative. "The problems are similar to those of a large company, but the scale is different."
Although the school has offered similar classes in the past, going as far back as the 1980s, none ever featured so many companies—eight in all—or as much class time, says Donald Rosenfield, senior lecturer and director of Leaders for Global Operations, a joint-degree program run by Sloan and the MIT engineering school. Rosenfield co-teaches the course with Zeynep Ton, an adjunct associate professor of operations management. The 27 students in the course meet weekly with instructors to discuss what they have been working on and get feedback.
Gadey's team is charged with helping Farm Fresh Rhode Island become more efficient. Specifically, the students have been working on Market Mobile, the organization's farm-to-business delivery system, to increase sales and consumption of locally grown products, saving farmers—and their buyers—time, gas, and money.
In less than four years, this segment of the organization has earned $1.5 million in sales, and organizers expect it to keep growing at 50 percent annually, says Gadey. To better handle the increased demand, students created a tool that lets the nonprofit test models to determine the most cost-effective delivery routes. The students analyzed the number of stops possible per truck per delivery route and determined the size of the truck needed for each, based on how much food must be delivered.
"It's gratifying to see the work you're doing will make an immediate impact on the client," says Gadey.
Gadey says the course has helped improve her communication skills. It's one thing to apply a framework from class to a problem, she says, and another to make it work in real life. Rarely does everything fit into a formula, and you have to tell the client what's happening, says Gadey. "Even for a professional, it's hard not to get lost in the jargon," she says.
For a New Yorker who expected business school to be all about meeting people from foreign lands and working with global corporations, the course had a further surprising outcome: "I now feel more connected to the New England region," says Gadey. This is good news for her because she is planning to work in consulting in Boston after graduating in May.
Join the discussion on the Bloomberg Businessweek Business School Forum, visit us on Facebook, and follow @BWbschools on Twitter.
Before it's here, it's on the Bloomberg Terminal.
LEARN MORE