For Career Advancement, Students Need More Than Business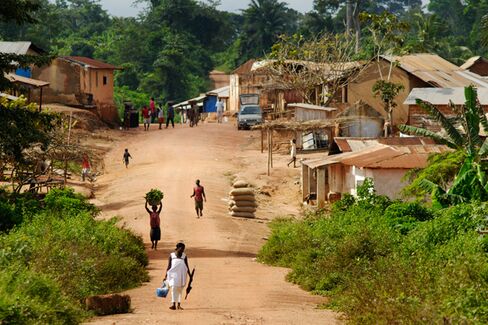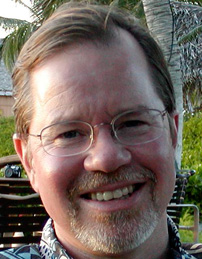 A new compilation of essays from undergraduate business professors stresses the importance of weaving liberal arts education into collegiate business courses.
Shaping the Future of Business Education,
edited by Bentley University lecturer Gordon Hardy and Bentley's Dean of Arts & Sciences Dan Everett, aims to show educators how they might introduce soft skills into accounting curricula and actuarial science programs, among others.
Hardy spoke with Bloomberg Businessweek's Erin Zlomek about the book, which Macmillian published in March. Below are edited excerpts of their conversation.
What prompted this project?
We were hearing comments from recruiters such as "to get hired here, you need to know accounting, but to advance here, you need to know a lot about communication, the sciences, and liberal arts." At Bentley, we have a fusion model of business education that incorporates liberal arts and the sciences, and we wanted to put that model out there in this book. Today's business organizations are complex, and roles can be ambiguous. It's not enough for students to know just about finance, for example. They need to be able to connect their work to that of others in an organization. We put out a call to professors at Bentley and others involved in such groups as the Association to Advance Collegiate Schools of Business (AACSB) to contribute essays on the merits of this kind of integrated education model.
What are some key suggestions from the book?
One suggestion is for professors to teach across disciplines. Another is for professors to incorporate immersive experiences and not rely on just a lecture format.
For example, we have a management course at Bentley that requires students to run an arts program, such as a local small theater. They need to have business knowledge to do this. At the same time, they experience art and culture and get the practical skills needed to manage projects of that nature.
At Bentley, we also offer a liberal studies major, which is a second major for business students that teaches them to apply business knowledge to other disciplines, such as media arts or environmental issues and sustainability.
Another example from Bentley is our Ghana project, which sends students and professors to Ghana to help villagers start or expand a small business. The project forces students to practice their business skills in an unfamiliar place and communicate across cultures.
What do you hope is the final takeaway?
That today's business students need the right tools to communicate up and down an organization. Students need to know the fundamentals of areas such as marketing and finance. They also need to know how to use their imaginations and think critically.
Join the discussion on the Bloomberg Businessweek Business School Forum, visit us on Facebook, and follow @BWbschools on Twitter.
Before it's here, it's on the Bloomberg Terminal.
LEARN MORE