Tuck's M. Eric Johnson Named Dean of Business at Vanderbilt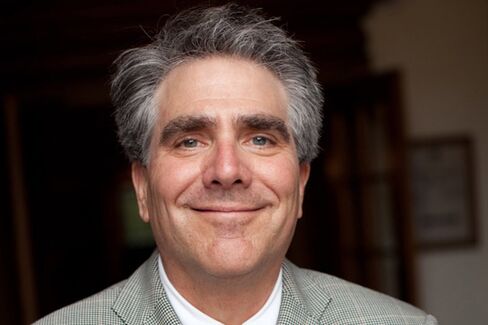 Vanderbilt University's Owen Graduate School of Management has named M. Eric Johnson, a former professor at the university and current associate dean at Dartmouth College's Tuck School of Business, its new dean.
Johnson won't start his new job until July 1, but he's already working on some ideas for the school and considering what he wants to accomplish during his tenure.
First, he plans to leverage Vanderbilt's strong health-care, law, medicine, and engineering programs, which can be paired with business studies. With Nashville a hotbed for health-care entrepreneurship and media, Johnson says he will seek out opportunities in these areas for the school, whose teaching and research focuses on the effects of information technology on business and industries.
Embracing the alumni is also among his top priorities. "Owen is a young business school, by Wharton or Tuck standards," Johnson says. "Alumni are just coming of age and hitting their stride in their careers. I hope to bring them into the life of the school."
As a professor at Owen from 1991 to 1999, Johnson won awards for his teaching and earned tenure two years ahead of schedule. At Tuck, he was known for hosting large gatherings of students at his home for Thanksgiving and for his annual list of top tech toys, which was covered by the media. While he says he enjoyed his time at Tuck—and found it a beneficial step in career development–Johnson says he has always held a special place in his heart for Owen. "I fell in love with the place," he says.
Johnson replaces James Bradford, who was dean for eight years before announcing in December that he would step down at the end of the academic year to spend more time with his family and take on new challenges. Bradford is credited with championing students in a tight job market and for spearheading programs, including the Health Care MBA and master's degrees in finance, healthcare management, and accountancy. Owen's MBA program is No. 25 on Bloomberg Businessweek's latest list of best business schools.
Join the discussion on the Bloomberg Businessweek Business School Forum, visit us on Facebook, and follow @BWbschools on Twitter.
Before it's here, it's on the Bloomberg Terminal.
LEARN MORE