The Audencia Nantes MBA Goes Green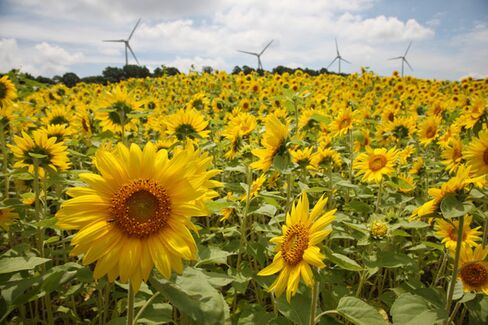 It's not rare for a business school to be tackling green initiatives and teaching corporate social responsibility (CSR) in one class or another. It seems like everybody's doing it. But one MBA program is making the green lifestyle part of its DNA.
Audencia Nantes School of Management in France recently announced that by the end of 2013, at least 10 percent of its MBA coursework will focus on corporate social responsibility and sustainability. The school is also changing the name of its degree to the "MBA in Responsible Management" and is targeting applicants "wishing to follow a quality generalist MBA that places the notion of responsibility at the heart of its philosophy," according to the March 25 announcement of the shift.
During the one-year MBA program in responsible management, students will begin with core courses such as "Responsible Finance and Accounting," which outline global responsibility and B-school basics. They will also take on two projects in business ethics and responsible management consulting. In the middle of the program, students will choose from electives that include "From Corporate Turnarounds to Sustainable Growth" and "Sustainable Purchasing and Supply Chain Management." They will conclude the program with a project that will have them work with a company, or as an entrepreneur or researcher.
In addition to the revamped coursework, the school is making physical changes to support the green effort. Examples include offering organic and fair trade products in the cafeteria, using recycled paper products in campus offices, offering discounts to employees who use public transportation, and offering workshops to the community on green topics.
Even before the new MBA course design was unveiled, Audencia had a reputation for getting students to think carefully about the influence business has on the world around it, says Heidi Reed, a current student who will graduate in September 2013. "The faculty doesn't just teach CSR," she says. "They really and genuinely live it."
As part of a marketing class, Reed and her classmates conducted interviews with potential candidates for next year's MBA class to determine what they want out of the new program. She's also working with the school's international relations department to source scholarships for students and to determine if there are other partnerships to be had with nonprofits such as one Audencia currently has with the French division of the World Wildlife Fund. "Companies are starting to realize CSR is not just a trend. It's critical," Reed says. "The world is changing so much, and CSR is a reaction to those changes."
Join the discussion on the Bloomberg Businessweek Business School Forum, visit us on Facebook, and follow @BWbschools on Twitter.
Before it's here, it's on the Bloomberg Terminal.
LEARN MORE