With Medium's Acquisition of Matter, the 'New Internet' Gets Whiter (and More Male)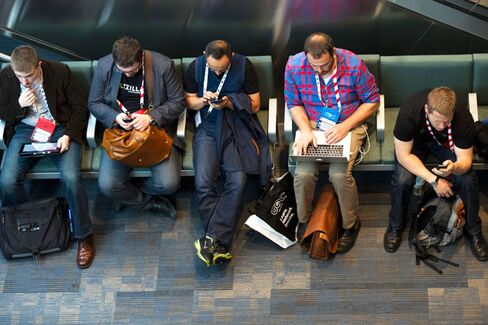 Matter, the new longform science and technology platform, was acquired yesterday by Medium, the other new publishing platform created by Twitter co-founders Evan Williams and Biz Stone. Launched last fall, Medium is essentially a blog without blog content, a place for valuable, high-quality writing to stand apart from the hordes of rambling blog posts that flood the Web today. If you haven't heard of either of these new publishing platforms, that's OK: This is some serious inside tech-and-startup baseball, and that's the problem.
Williams and Stone weren't the only entrepreneurs with the idea to create a more structured, less cluttered, and less accessible space on the Web for good content—there's Svtble, another invite-only blogging platform, Branch, the let's-move-off-Twitter discussion space, and App.net, the $36-per-year Twitter without the riffraff. All these startups of the "new Internet" are ad-free but not free to enter. (Branch is slightly different: free to start a discussion, but participation by invite-only.)
The Kickstarter-funded Matter, which Williams backed, raised $140,000 in February 2012 and began publishing one long article per month in November, available to members for a subscription fee of 99¢ per month. So far the articles have been pretty great—I purchased their debut story, "Do No Harm", which explores the neuropsychology of perfectly healthy people who want to amputate their limbs. It was an excellent piece of science journalism, the kind that should cost money, so it makes sense that Williams and Stone wanted to pull Matter's good stories into their pristine publishing ecosystem—"the best place on the Internet to read and create high-quality content," Williams told the Matter co-founders, according to their blog post.
Medium's invite-only, organized "collections" of content range from personal accounts of brushes with death in "This Happened to Me " to entrepreneurial success (by Williams himself) in the "On Startups" collection and everything in between. It's a blog for all blogs, for any type of content you wish to create, as long as it's good. At a conference in March, Williams said about Medium: "It's not like a tweet, it's not as easy, and we don't expect the ratio of creators to consumers to be the same for Twitter and Instagram, for example. The point, instead, is not to lower the barrier to get everyone creating, but to get the maximum audience for the really good stuff."
The problem with Medium's goal to provide "high-quality content" is that what constitutes high quality is consistently being determined by a relatively small, fairly homogeneous, intertwined Web. Last August, I helped research the demographics of some early adopters of these new publishing platforms and, unsurprisingly, they all proved to be very white and very male. Tech's earliest adopters have always been white men in tech, those connected to "the so-called digerati," writes Whitney Erin Boesel, but the unintended consequences of white men in startups teaming up with more white men in startups, creating invite-only access to their startups, will be high-quality content that appeals to white men in startups. Although Matter is in its early stages, three out of its five articles have been written by white males and four out of the five by men. Medium's acquisition of Matter is just a few more white male voices they probably didn't need.
I'm excited by the prospect of having new, better ways to create and share great writing, which both Matter and Medium are trying to do (for the record, I am a so-far noncontributing member of Medium and have previously paid for a story on Matter), but if the technology and those creating it dictate the content—and who has access to it—we might lose valuable perspectives outside the like-minded echo chamber. Yes, most blogs are terrible and look awful and are difficult to navigate, but putting a premium on high-quality journalism doesn't just mean continuing to grow the white-men-in-tech family tree.
Before it's here, it's on the Bloomberg Terminal.
LEARN MORE