Western Michigan Is Looking for a Few Good Vets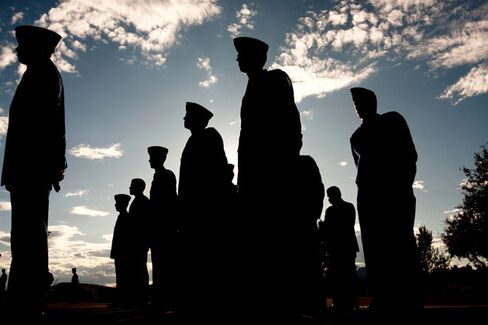 Western Michigan University says it will ease the MBA requirements for military veterans with seven years of managerial experience in the military. Vets can now forgo submitting GMAT or GRE scores for entry into the MBA programs at the university's Haworth College of Business.
The waiver came about after several local employers mentioned that they liked hiring veterans because of the leadership and team-building skills they possess.
For Satish Deshpande, associate dean for operations and graduate programs, the move was an obvious one. "These students tend to be strong leaders, active in campus life, and great role models," he says. "I'm surprised we didn't do it earlier."
In addition to the managerial experience, vets must submit their last three military performance reviews to qualify for the waiver. This is an extension of a similar rule, in effect at WMU for more than 20 years, that allows applicants with at least seven years of proven managerial experience in business to forgo submitting a standardized test score. "Think of someone who is a Navy commander," says Deshpande. "He ran a submarine, he has everything that you would look for, but he didn't qualify for the waiver because we were only looking at experience in the business workforce."
To determine what kinds of military managerial experience the school should waive, Deshpande and his team met with the colonels who run the university's ROTC program. "We're now looking at things like the size of the organization you managed," he says. "Did you do performance appraisals of your subordinates? How many?"
In the week since the school announced the waiver, one veteran has been admitted to the MBA program, and there have been a number of additional inquiries. "This is a win-win for us," Deshpande says. "They learn the functional areas of business and get to work in an environment that is less structured than they are used to, and we get a group of students with strong leadership and team-building skills into our classrooms."
Join the discussion on the Bloomberg Businessweek Business School Forum, visit us on Facebook, and follow @BWbschools on Twitter.
Before it's here, it's on the Bloomberg Terminal.
LEARN MORE