Despite Gold Losses, Paulson Still Believes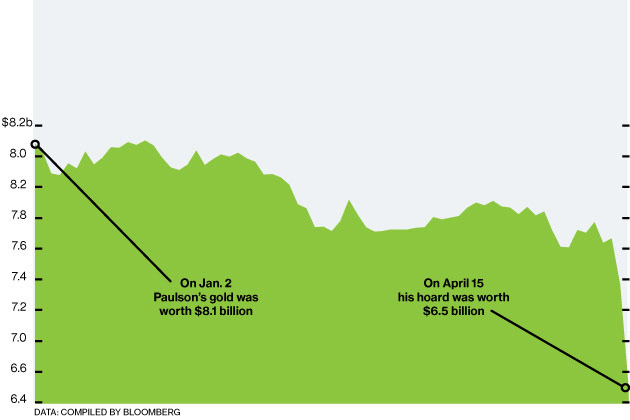 Gold's 19.4 percent tumble from the start of the year through April 15 cut hedge fund manager John Paulson's personal wealth by $1.6 billion on paper, with about $973 million of that loss coming in the rout on April 12 and 13. Paulson continues to believe gold is the best hedge against inflation and currency debasement, according to John Reade, a strategist at his firm.
Before it's here, it's on the Bloomberg Terminal.
LEARN MORE