Wharton Dean to Step Down Next Year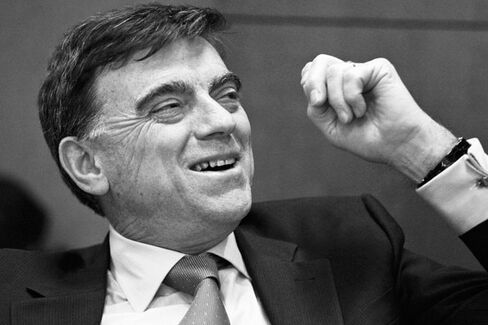 Thomas Robertson, dean of University of Pennsylvania's Wharton School, announced that he will step down next June, when his seven-year term ends.
"I feel I've accomplished much of what I wanted to do," says Robertson. "It's time to reinvent myself."
In his time at Wharton, he has increased the size of the faculty by about 10 percent, to 478, and improved student quality, he says. In addition, he helped raise $607 million, overshooting the original $550 million goal. A new MBA curriculum, introduced in the past year, and a new branding campaign are among the highlights of his tenure, he says. Wharton was ranked No. 3 by Bloomberg Businessweek in 2012.
With one year to go, Robertson is planning to keep up momentum in the areas of social impact, innovation, and globalization. He expects students to leave the school with a desire to do good in the world, he adds. And he wants to continue efforts to have a presence abroad, such as in China, where Wharton offers executive education programs. Finally, he expects the school to experiment with new technology, such as online education.
"Wharton is a fantastic brand name. We can get in almost any door in the world," says Robertson. "It is important going forward to be true to the school's founding goals to create future leaders and be a force for good."
Wharton says it will assemble a search committee of faculty, alumni, and students to find a new dean. Robertson says he expects his replacement to be chosen by early next year.
Before running Wharton, Robertson spent three years as the deputy dean at London Business School and seven years as dean of Emory University's Goizueta Business School. On a personal level, Robertson is looking forward to spending his time teaching and researching in Wharton's marketing department.
"It might be kind of nice," he says, "to have control of my own destiny."
Join the discussion on the Bloomberg Businessweek Business School Forum, visit us on Facebook, and follow @BWbschools on Twitter.
Before it's here, it's on the Bloomberg Terminal.
LEARN MORE