Darden Business Incubator Casts a Wider Net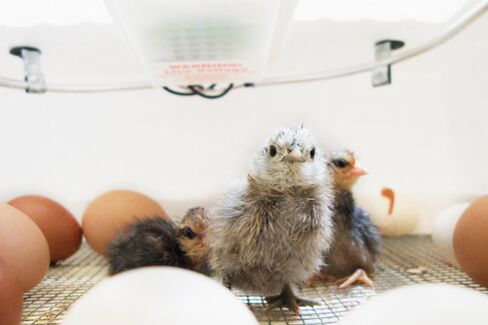 The business incubator at the University of Virginia's Darden School of Business has undergone a $1.3 million expansion that has transformed it into a year-round facility serving twice as many entrepreneurs throughout the university and the local community.
The W.L. Lyons Brown III Innovation Lab, better know as the i.Lab, reopened on April 11. It features a new room for presentations, a place for Skype meetings, a suite of offices, and a kitchen area, says Michael Lenox, associate dean and executive director of the Batten Institute for Entrepreneurship and Innovation at Darden, which operates the i.Lab.
Startups applying to "incubate" their business ideas no longer need to have at least one Darden student on board. Anyone from the university's 11 schools or the local Charlottesville community can apply, Lenox says.
"We've long observed that our students in the business school benefit immensely from others in the university," says Lenox. "You pair an engineering student with a medical student and a business student and good things happen."
Having quadrupled in physical space, the i.Lab has approximately doubled the number of businesses it can incubate to 25. It also will be open year-round. Previously, fledgling entrepreneurs had just the summer to work on their ideas.
At the opening of the new i.Lab, Kenny Schulman, a first-year Darden MBA student, won $5,000 and a place in the i.Lab for his startup, a website that helps travelers connect with people at their destination to help them have a local experience. The majority of the people who attended the opening voted for his idea, which is how he won, and Schulman says that this type of competition is representative of what the i.Lab is all about—community. "Opening the lab to Charlottesville helps build a sense of collaboration among students and community members," he says.
Budding entrepreneurs who did not land a berth in the i.Lab can get coaching there, and students will be able to take courses created for the i.Lab that will be team-taught by faculty across multiple disciplines.
For now, students already working on new businesses in the lab are hoping to create the right culture for success. The first step will be to collaborate, says Kyle Simmons, a first-year MBA student at Darden, who is incubating Nuduro, a subscription service that will provide information on diet and meal plans specific to each user via the Web or mobile devices. Simmons, the venture's chief executive officer, refers to his company as the Pandora Radio of healthy eating and living.
"I'd like the community and culture to be helpful and vibrant and to create accountability," says Simmons. "[Those at the i.Lab] can push you to do more. They can help guide you through this difficult stage of business."
Join the discussion on the Bloomberg Businessweek Business School Forum, visit us on Facebook, and follow @BWbschools on Twitter.
Before it's here, it's on the Bloomberg Terminal.
LEARN MORE