How to Navigate the Internet at Work (NSFW), by BuzzFeed's Katie Notopoulos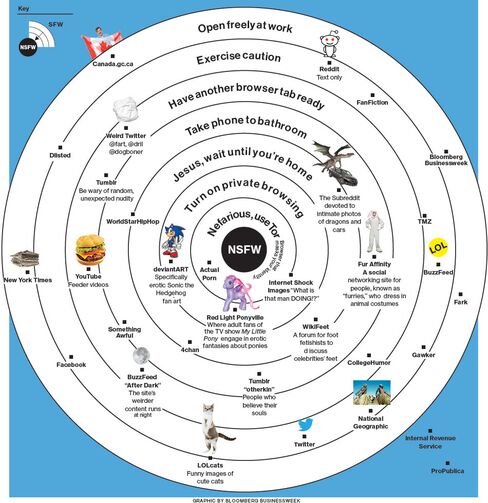 The Internet can be gross. With the rules of what constitutes NSFW (not safe for work) varying from workplace to workplace, the Web can be a minefield for the clueless. Here's a handy chart to help you avoid its weirder corners in the office.
• Notopoulos is a senior editor at BuzzFeed.
Before it's here, it's on the Bloomberg Terminal.
LEARN MORE