Treasury's Small Business Lending Fund Faces New Criticism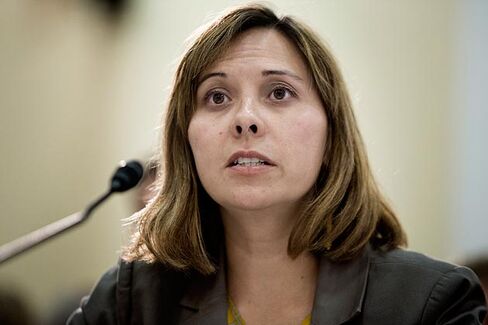 Yesterday I revisited the Small Business Lending Fund, a Treasury program authorized in 2010 to provide up to $30 billion in funding to community banks as a means to loosening the spigot on small business loans.
The Treasury says the SBLF was successful, noting that through the end of 2012, participants lent small businesses $8.9 billion more than they would have without the program—a number that Treasury Deputy Assistant Secretary Don Graves says puts the program on track to top Treasury's expectations of increasing lending by $9.3 billion by October.
Not everyone has taken a rosy view. Christy L. Romero, the special inspector general for the Troubled Asset Relief Program, published a report (pdf) yesterday criticizing the SBLF for failing to deliver the expected benefits to small business.
The heart of Romero's report echoes what John Tozzi found when he looked at the program in October: The majority of SBLF funding was used by community banks to pay back TARP loans, and lenders that used SBLF to pay back TARP were less effective at increasing small business loans than their non-TARP counterparts.
In other words, banks mostly used the money to repair their balance sheets, not to lend to Main Street.
Romero says that 24 former TARP banks in the SBLF program have not increased lending, and that former TARP banks that did boost lending did so by $1.13 for every $1 received. On the other hand, non-TARP banks in the program lent $3.45 for every $1 in SBLF funding. To improve on that performance, Romero calls for the Treasury to work with former TARP banks on new plans to increase lending more effectively.
In a lengthy letter appended to the SIGTARP report, Treasury's Graves disagreed with Romero's conclusions, arguing, among other things, that former TARP banks in the SBLF program reported a median small business lending increase of 18.4 percent, which, he writes, is well above the 10 percent threshold Congress established.
Before it's here, it's on the Bloomberg Terminal.
LEARN MORE