J.C. Penney's Shoppers Are Older, Poorer Than You Thought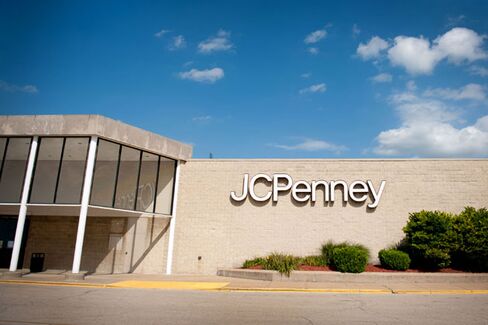 Retailers love two things in a customer base: youth and money. Shoppers at J.C. Penney's are short on both.
Nearly half the people shopping at Penney's 1,100 or so stores are older than 55, according to a February survey by Prosper Business Development, a market research company in Ohio. In comparison, only one-quarter of Target customers fall into that demographic. At closer competitors, Kohl's and Macy's, just 36 percent of customers are on the north side of age 55.
What about youth—the folks who will be shopping for decades and have yet to buy nice sheets or expensive food processors? No luck there, either. Only 20 percent of Penney's customers are under the age of 35, while some 29 percent of the crowd at Macy's and 36 percent of Target's customers fall in that camp.
What's more, the older folks at Penney's aren't, by and large, the country-club set. Only 13 percent of its shoppers have an annual household income of more than $100,000, according to the Prosper data. Kohl's, Target, and Macy's better that result handily. At the other end of the spectrum, 29 percent of Penney's customers make less than $35,000 a year, compared with 19 percent at Kohl's and 20 percent at Macy's.
Plenty of companies make handsome returns selling to older, less-affluent shoppers, but they succeed because they know their demographic sweet spot.
The data illustrate clearly two things about Penney's shoppers: 1) They are relatively price sensitive; 2) they are probably more set in their shopping ways than customers at discount stores or competing department stores.
In other words, it's not surprising that Ron Johnson's plan to nix sales and pivot the brand alienated his customer base.
Before it's here, it's on the Bloomberg Terminal.
LEARN MORE