At Tumblr, Impossibly Wowed and Incredibly Gross
Tumblr axes the staff of its Storyboard editorial project with a saccharine blog post.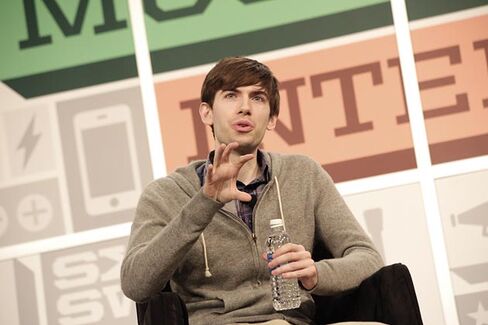 Tumblr founder David Karp lavished praise on the staff of Storyboard, the editorial project his blogging service launched last year. The work was "unprecedented" and "ambitious," Karp wrote Tuesday night, citing collaborations with major publishers and award nominations. "We couldn't be happier with our team's effort," he added.
Then Karp mentioned that he'd fired them.
Tumblr quickly caught flak for the sugary knifework. "We've seen some late-afternoon news dumps, but this takes the cake," the New York Observer wrote, reporting three staffers had been let go. Gawker chief Nick Denton called the post "Prize-winning doublespeak." And I couldn't help tweeting this morning—in a fit of sympathy for the severed employees, one of whom is a friend—that the posting fit a Tumblr pattern of making announcements that are laden with sentiment. So much of it, so repetitively, that one wonders if it could all be true.
The company has been "incredibly excited," "incredibly confident," proud of its "incredibly capable team working incredibly hard" on "incredibly special" things. Tumblr is also sorry a lot—"deeply sorry," "really sorry," "incredibly sorry," and "truly truly sorry."
It is—what's the word?—incredible.
Netflix wrote a new chapter in digital crisis management for the way it handled an outage in July 2008. The New York Times and others praised its "profuse and prominent" apologies and updates to subscribers, who largely forgave the company as it worked through its problems. That kind of transparency can be overdone, as Karp may learn if he searches Twitter for "Storyboard" today.
(Update, April 29: Valleywag reports that Karp's memo was ghostwritten by Storyboard editor Chris Mohney. "They asked me to draft the copy, and I was happy to oblige," Mohney told the site. "Since we weren't told any more about the rationale for the shuttering than has been publicly acknowleded, that's how I wrote it. David made some very light edits and posted, and it was received about as well as might be expected.")
Before it's here, it's on the Bloomberg Terminal.
LEARN MORE