The Case for Making Small U.S. Manufacturers a Priority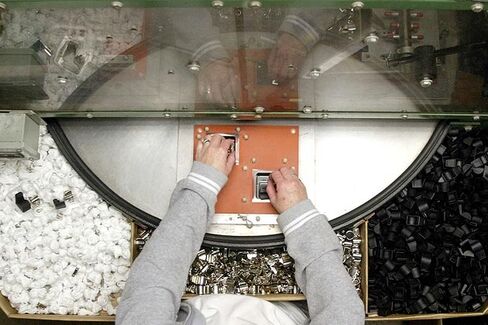 When people think of manufacturing, they typically envision large publicly listed companies that make cars, aircraft, home appliances, electronics, medical devices, and so forth. They rarely think about the thousands of small manufacturers around the country—many of them "mom and pop" operations—that make products ranging from guitar amplifiers to flight display systems.
Some 250,000 manufacturers in the U.S. have fewer than 500 employees. Studies show these smaller businesses produce more innovations per employee than large manufacturers. And truth be told, it is generally from these small companies that the jobs of the future will spring. Indeed, as David Rocks and Nick Leiber observed last summer, smaller manufacturers have been leading the "reshoring" wave that my colleagues and I have been writing about.
More important, many of these smaller companies are critical to the success of the big guys, supplying parts and components across a wide range of industries.
Unfortunately, the needs of small businesses often are overlooked or shortchanged. As researchers at the Center for American Progress have observed: Small and medium-size manufacturers often have great difficulty obtaining the financing and venture capital they need to "restructure, grow, and scale up," while their access to bond markets is constrained by "high borrowing and transaction costs."
Washington's solution to all this: a proposed 8 percent reduction in the Small Business Administration's noncredit technical assistance programs for the current fiscal year.
Contrary to popular belief, the average U.S. manufacturing business, according to the Bureau of Labor Statistics, has fewer than 50 employees—a number that has remained relatively stable for years. Indeed, of the approximately 259,000 manufacturers in our country in 2010, only a handful had more than 10,000 employees, the Census Bureau reported. Just 3,449 had 500 or more.
Still, according to the government's "Profile of U.S. Exporting Companies: 2009-2010," a report and survey published by the International Trade Administration, small and midsize manufacturers with fewer than 500 employees accounted for a third of U.S. export value. Such companies run the gamut, manufacturing everything from bells to whistles, both literally and figuratively.
Bevin Bros. Manufacturing, for example, has been producing bells in East Hampton, Conn., since 1832. If you ever wondered who supplies the thousands of Salvation Army bell-ringers around the country, that's Belvin. The company's 180-year-old factory was destroyed by a devastating fire last May, but the sixth-generation, family-owned business resumed production in October.
Another "mom-and-pop" manufacturer is the American Whistle Corporation in Columbus, Ohio. The 57-year-old company is the only manufacturer of metal whistles in the U.S., according to its website. Number of employees: 10.
If you're a fan of pop music, you're undoubtedly familiar with Fender and Gibson guitars, two iconic brands, whose makers are headquartered, respectively, in Scottsdale, Ariz., and Nashville, Tenn. If you're a performer, you may use a Swart amp, "hand-made in the USA" by Swart Amplifier in Wilmington, N.C.
In addition to the big-name car companies we're all familiar with, the U.S. has several niche automakers, including Devon Motorworks, Fisker Coachbuild, and Shelby American.
The point is: Thousands of products made in America—from automobiles to amplifiers—are made by small manufacturers. Like their much bigger, better-known brethren, these companies are indispensable to our economy.
Executives at larger companies should be invested in small manufacturing's success, since their own success often depends on them. Government, investors, and lenders also need to make small manufacturers a priority. Without them, job creation and economic growth would likely come to a standstill.
Before it's here, it's on the Bloomberg Terminal.
LEARN MORE