Kokoschka Work Sold in Nazi Era Returns to Dealer's Heir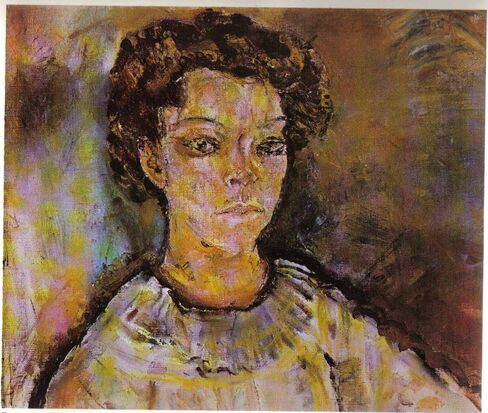 A German government panel said a museum in Cologne should return a portrait by Oskar Kokoschka valued at 3 million euros ($3.9 million) to the heirs of Alfred Flechtheim, a Jewish art dealer persecuted by the Nazis.
"Portrait of Tilla Durieux" (1910) has been in the Museum Ludwig in Cologne since 1976. Flechtheim's great-nephew Mike Hulton, a medical doctor based in California, filed a claim for the painting's restitution in 2008, saying the dealer sold it under duress and didn't get a fair price. The museum said Flechtheim was already in financial trouble before the Nazis came to power and sold the painting to pay off debts.
"The view of the advisory commission is that this case cannot be exhaustively clarified," the panel, led by former constitutional judge Jutta Limbach, said in a statement. "Because of an absence of concrete evidence, it is to be assumed that Alfred Flechtheim was forced to sell the disputed painting because he was persecuted."
Flechtheim was one of the earliest collectors of Pablo Picasso in Germany and among the best-known art dealers in Europe before World War II, representing Klee, George Grosz and Max Beckmann as well as the French Cubists. He probably bought the Kokoschka painting in 1918, the commission said.
Sale Proceeds
It was sold in June 1934 to the Cologne art collector Josef Haubrich by Flechtheim's former employee, Alex Voemel. Hulton said there is no evidence Flechtheim ever received the proceeds of the sale and the price was lower than its market value. The city of Cologne said Voemel sold the painting at Flechtheim's request to cover debts dating from before 1933.
Haubrich donated the painting in 1946 to the Wallraf-Richartz Museum in Cologne, and after a reorganization of the city's collections, it ended up in the Museum Ludwig.
Philipp Kaiser, the director of the Museum Ludwig, said in a statement on the city of Cologne's website that he "respects the commission's decision."
He said the museum will seek a settlement with Flechtheim's heirs that will allow the painting to stay in the museum.
Markus Stoetzel, Hulton's lawyer, said the panel's recommendation is "very positive for the Flechtheim heirs."
Flechtheim ran galleries in Dusseldorf and Berlin, where he held dozens of exhibitions and founded an art magazine. As a Jew who sold art the Nazis condemned as "degenerate," Flechtheim was among the first targets of persecution. He fled Germany in 1933 after a stream of hate articles in the Nazi press, escaping first to Zurich, then Paris and then London, where he settled.
Renoir, Matisse
His Dusseldorf gallery was "Aryanized" in 1933 and given to Voemel, who was a Nazi. The Berlin gallery was liquidated later that year and his private collection sold. It included works by Pierre-Auguste Renoir, Wassily Kandinsky, Fernand Leger, Georges Braque and Henri Matisse. In a 1933 letter to Grosz from Paris, Flechtheim said he and his wife were "poor as church mice and nervous." Flechtheim died in London of blood poisoning in 1937 after treading on a rusty nail.
Hulton has also called on the state of North Rhine-Westphalia to relinquish paintings by Paul Klee and Juan Gris that he says were lost due to Nazi persecution. The heirs are seeking more than 100 paintings in total, in museums in the U.S., France, Germany and other European countries.
Muse highlights include Manuela Hoelterhoff on arts, James Russell on architecture and Scott Reyburn on the art market.
Before it's here, it's on the Bloomberg Terminal.
LEARN MORE