Did GE's Jeff Immelt Pay Too Much for Lufkin?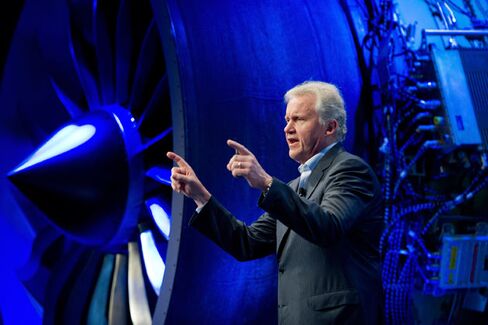 One thing you can say about Jeff Immelt: When the GE chief spots something he wants, he's not afraid to pay a premium to get it. Such is the case with General Electric's $3.3 billion acquisition of Lufkin Industries, which GE announced on April 8. At $85 a share, the purchase price is 38 percent higher than Friday's close.
With GE's rapid growth in oil and gas, it's easy to see why the company would want the ability to boost the efficiency of wells through the pumps and lifts that Lufkin makes. But is it worth 13.5 times estimated Ebitda (earnings before interest, taxes, depreciation, and amortization)? Well, maybe, if you're bullish that the prospects for domestic drilling and shale gas will continue to look bright for years to come.
Too bad GE didn't buy last August, when Lufkin's price was hovering around $45. Even earlier this year, the stock was a relative bargain at $57. While few would dispute the logic of GE's long-term bet on energy, the company's willingness to shell out big bucks is hardly new. Immelt has long battled the perception that he pays too steep a price for acquisitions, whether it's spending almost $10 billion for Amersham in health care or his various other bets in water, security, and other industries. Besides his prescient purchase of Enron's wind business for a paltry $300 million back in 2002, it's hard to think of a case where he has snapped up a bargain. As Sanford C. Bernstein analyst Steven Winoker observes: "GE has often been late in following popular secular stories as opposed to buying at cyclical lows when the targets are not popular."
One reason GE pays so much, of course, is that it can. With $145 billion in annual sales and $77 billion in cash and cash equivalents last year, Immelt has a fatter wallet than most. He has a lower cost of capital, for one thing. The company is also a machine when it comes to squeezing out costs and boosting performance.
Whether GE manages to catch something at its cheapest is arguably a moot point over the long run. Immelt likes to take the long view and talks about making investments he says will position the company for decades to come. (Despite the high-profile exceptions when he's bought and then sold off holdings in entertainment, security, and subprime loans, he has a pretty good record on that.)
Still, investors love to feel they're betting on a beast that's nimble at getting ahead of the trends. To that end, Immelt might want to step up the pressure on his folks to sniff out more bargains. Is energy a good bet for the 21st century? Sure. With rising populations and wealth worldwide, it's hard to imagine it would be a lousy area to be in. Biofuels, genetic medicine, nanotechnology, and numerous other areas are likely to yield groundbreaking innovation, too.
The question is, at what price? Great portfolio moves look more appetizing when they're crafted with foresight, discipline, and creativity.
Before it's here, it's on the Bloomberg Terminal.
LEARN MORE