Crowdfunders Are Quietly Donating and Lending Billions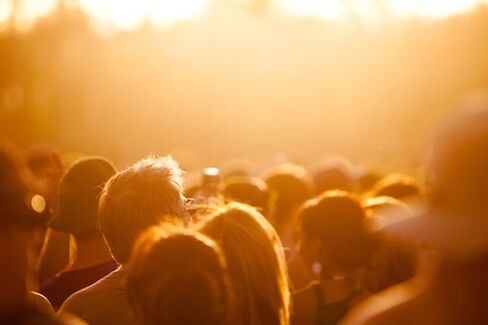 The first anniversary of the JOBS Act last week prompted myriad reminders that the Securities and Exchange Commission missed its deadline to finalize rules that will make it easier for companies to sell equity stakes over crowdfunding platforms.
Whether that strikes you as good or bad probably depends on whether you're looking to raise money, join the herds of folk launching their own crowdfunding platforms, or prevent (or encourage) regular people from trying their luck at venture capital.
Regardless of where you sit, it's easy to lose track of the rapid growth of crowdfunding in general. According to a survey of 362 platforms released today by research firm Massolution, crowdfunders raised $2.7 billion worldwide in 2012, up 81 percent from 2011. The study projected $5.1 billion this year.
Equity crowdfunding was relatively tiny, accounting for more than $116 million in 2012, up 30 percent from the year before. That's not unexpected, given that at the moment only accredited investors can use crowdfunding to invest in companies.
More surprising is that crowdfunded loans, made over lending platforms such as Prosper and Kiva, more than doubled, to $1.17 billion from $555 million the year before. Crowdfunding donations, meanwhile, hit $979 million last year, up 45 percent from 2011. Crowdfunding for rewards—funders put up cash, fundees offer a product they're developing, say, in return—grew even faster, to $383 million in 2012, from $62 million the year before.
The study estimated that those trends would continue in 2013, with lending projected almost to double and crowdfunding for rewards to quadruple. That may change, once the SEC gets done hammering out rules for equity crowdfunding, and once the corresponding platforms have had a chance to mature.
Before it's here, it's on the Bloomberg Terminal.
LEARN MORE