Misleading Advice Is Rampant on 401(k) Rollovers, GAO Finds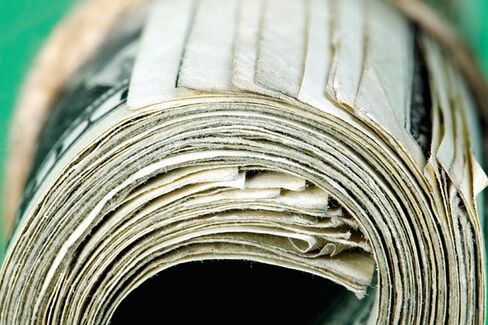 When you leave a job, you have to figure out what to do with any retirement savings you may have built up in your employer-sponsored 401(k) plan. Most people don't know, but there are often four options: staying in the old 401(k) plan, rolling into a 401(k) plan sponsored by your new employer, rolling into an Individual Retirement Account, or cashing out. A new report by the Government Accountability Office finds that 401(k) plan administrators, which are often big money managers or insurers, aggressively pushed workers to roll over into their own IRAs products, regardless of a customer's individual circumstances.
The administrators make it much easier to roll over into an IRA than into another 401(k). They rarely present the option of moving the money into another employer's 401(k): Instead, they offer to fill out IRA paperwork on behalf of customers and even give cash bonuses of $50 to $2,500 for opening an IRA. The GAO found that investment firms sometimes offer financial or other incentives to call-center representatives who persuade employees to keep their savings with the firm.
Their efforts have been successful. "Approximately 95 percent of money contributed to traditional IRAs in 2008 was from rollovers, primarily from employer-sponsored retirement plans," the GAO says.
The problem is that rolling into an IRA isn't right for everyone. The GAO lists eight key differences that investors should consider when deciding where to put their money. IRAs, for example, typically offer more investment options but can have higher and less visible fees than 401(k)s. You can withdraw money early from IRAs for any reason, though you'll have to pay income taxes on the money, plus penalties if you are below age 59&12;. You can tap a 401(k) only for certain types of hardships, and the money comes as a tax-free loan. (As we reported last month, more and more workers, especially women, young employees, and lower-income workers, have been taking those 401(k) loans.)
The GAO says the IRS and Department of Labor can do a few things to help, such as requiring employers to provide written summaries of the available options. They can make it easier for workers to roll their money into their new employer's 401(k), which is a burdensome process that not every employer allows. And the GAO says plan administrators should be required to disclose any financial interests they may have in what someone chooses to do with the 401(k).
The question of rollover IRA vs. 401(k) will never be simple, and the hard-sell tactics clearly aren't helping.
Before it's here, it's on the Bloomberg Terminal.
LEARN MORE