Large Companies Have Grown Faster Than Small Ones
Large companies have hired faster than small businesses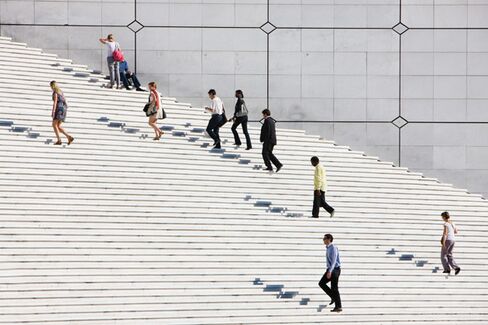 Small businesses account for the lion's share of job growth, right? Well, not always. Since the U.S. economic recovery began in June 2009, big employers have increased employment 7.5 percent, while small employers have boosted payrolls by only 4.9 percent.
Those figures are calculated from data released today in the ADP National Employment Report, which also contains the disappointing news that private payrolls increased by a less-than-expected 158,000 in March.
I spoke to Mark Zandi, chief economist of Moody's Analytics, about the big-vs.-small issue. Moody's partners with the ADP Research Institute on the monthly jobs report, which comes out just before the official government jobs report.
Zandi had three explanations for why large employers (1,000 employees and up) grew faster than small ones (fewer than 50 workers).
First, he said, construction companies got killed by the housing bust. Many of them are very small.
Second, there was a serious credit crunch that lasted beyond the end of the 2007-09 recession. Big companies had more cash on hand to weather it, and later on they were able to borrow in the bond market while bank lending was still constricted. "They've been feasting on these low interest rates. The small guys are only now getting credit."
Third, "the big guys have been more internationally focused" and have managed to capture global market share. A decline in the value of the dollar helped by making American goods more competitive.
Over the past year, the pendulum has swung back toward the middle. From February to March, small companies grew a tad faster than big companies, according to the ADP data. Zandi says that may be a result of a global economic slowdown, plus easier credit conditions for small biz in the U.S.
The Bureau of Labor Statistics inflates the number of small businesses in the U.S. because it counts each establishment as a separate business. ADP, the Roseland (N.J.) payroll services company, uses its knowledge of its clients to assign establishments to their parent companies.
Before it's here, it's on the Bloomberg Terminal.
LEARN MORE