A Business Friendliness Ranking Questions Business Friendliness Rankings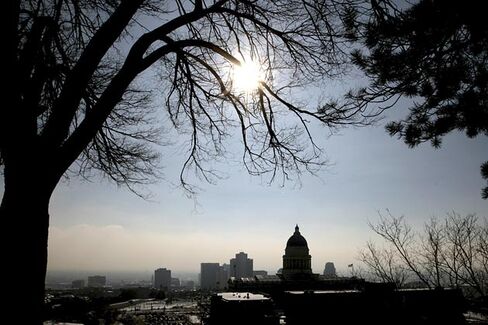 Ranking states (or cities, countries, continents, or planets) as best and worst for small businesses is a fool's errand. Different business types—manufacturer, grocery store, biotech startup—are going to be attracted (or repelled) by different attributes of a place. Sure, a top-10 list makes for fun reading and might, in the best circumstances, spur some governments to take a closer look at what they're doing to attract and serve entrepreneurs.
But many such surveys are shoddily compiled, driven by political agendas, and extrapolated from data of limited worth—and those are just the complaints registered in the introduction to a new survey that tallies the "small business friendliness"of U.S. cities and states by Thumbtack.com, a platform for hiring local contractors, and the Kauffman Foundation.
Rather than draw conclusions from old data, the survey collected 7,766 responses from very small businesses across the country (96 percent of respondents have fewer than 10 employees). It assigned states letter grades for how they performed across multiple categories, including health and safety rules, tax codes, and zoning regulations. (Alabama was awarded an A+, Maine scored an F). It also drilled down on regions and cities. (New York State earned a D+ overall and an F in the "ease of starting a business" subcategory. New York City rated a C overall, and beat the state in every subcategory.)
Among the survey's findings (PDF):
• For the second year, the "burden associated with the complexity, time-cost, and monetary expenditures of obtaining and keeping licenses and permits" was the most important issue for business owners in rating their states.
Perhaps that shouldn't be a surprise, as half the respondents hold licenses issued by one or more levels of government, and of that pool, more than 25 percent were subject to licensing regimes at the city, state, and federal levels.
• More than half of respondents said they were paying an appropriate share of taxes.
• One-third of respondents rated finding and keeping health insurance as "very difficult."
For those who can't resist those generalized rankings, the Washington Post has slideshows of the best and worst states here.
Before it's here, it's on the Bloomberg Terminal.
LEARN MORE