Exxon to Excavate Pegasus Crude Pipeline to Find Cause of Leak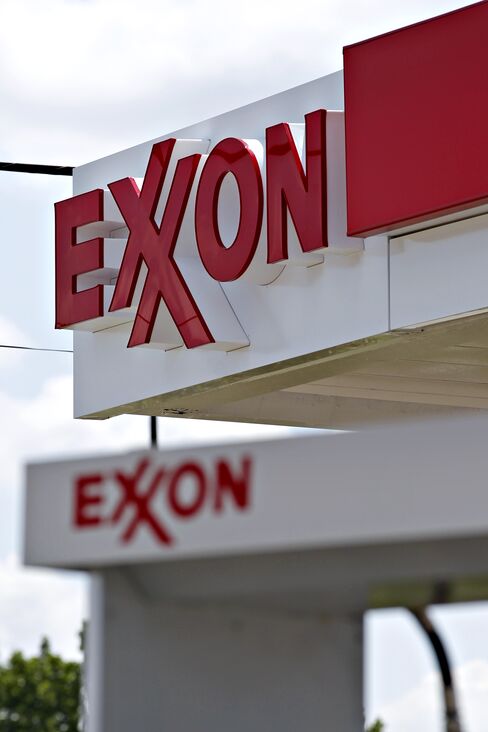 Exxon Mobil Corp.'s Pegasus crude pipeline, which was shut on March 29 after a leak was detected in Mayflower, Arkansas, will need to be excavated as the company investigates the cause of the breach.
The rupture has been located and Exxon is awaiting regulatory approval from the Department of Transportation to begin excavation work and repairs, Alan Jeffers, a spokesman for the company, said by phone yesterday. The company has collected about 12,000 barrels of oil and water, according to a statement yesterday from the Mayflower Incident Unified Command Joint Information Center. The city recommended the evacuation of 22 homes in the area.
"We know exactly where the rupture took place so it's a matter of being able to get in there with the regulator," Jeffers said. "Then we will be able to examine it and conduct an investigation to determine the cause."
The shutdown may mean less crude can be transported from the U.S. Midwest, exacerbating a glut of oil in the area and depressing U.S. crude relative to European supply. West Texas Intermediate contracts traded in New York were at a discount today of as much as $13.02 a barrel to London's Brent. It closed at $12.79 on March 28, the least since July 4.
Pegasus is a 20-inch line that runs from Patoka, Illinois, to Nederland, Texas with a capacity of 96,000 barrels a day. The system was carrying Wabasca Heavy Crude from western Canada at the time of the incident, Kimberly Brasington, an Exxon spokeswoman, said yesterday.
Texas Refineries
The system serves refineries near the Beaumont, Texas, area close to the Louisiana border, said Jeffers. There are four plants near the city able to process about 1.4 million barrels a day of crude, according to data compiled by Bloomberg. The sites are operated by Exxon, Valero Energy Corp., Total SA and Motiva Enterprises LLC
"A few thousand barrels were observed in the area," the Mayflower Unified Command Center, which includes Exxon, Faulkner County and the city of Mayflower, Arkansas, said in a statement yesterday. Exxon hasn't stated the size of the spill.
Fifteen vacuum trucks and 33 storage tanks have been deployed to the site of the spill to aid clean up efforts, according to the Unified Command. Exxon has sent 120 workers in response.
The U.S. Environmental Protection Agency is categorizing the incident as a "major spill" as it is larger than 250 barrels, according to the Unified Command statement.
"Crews are steam-cleaning oil from property," according to the joint statement. No oil has reached nearby Lake Conway, and clean-up crews have deployed 3,600 feet of boom as a precaution, the command said.