Striking Out: Five Ways MBA Applicants Go Wrong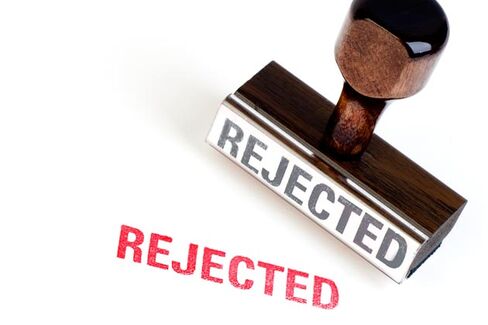 This is a nerve-wracking time of year for MBA applicants across the nation. With many MBA programs releasing round-two decisions over the next few days (or weeks), most of you are waiting for the outcomes, sure you'll get admitted somewhere. In my last post, I covered a variety of approaches should you find yourself on a wait list. But what if you don't get admitted anywhere?
Each year, I encounter wonderful MBA candidates who don't get into any MBA programs and had never considered such a potential outcome. So what's next? As many candidates have shared, the first 24 hours are the absolute worst as you wrestle with disappointment. But after that, it's time to regroup and figure out your path forward. You have family, friends, and colleagues to notify, not to mention those who wrote letters of recommendation.
While the application evaluation process is extremely complex across schools, there are a number of common pitfalls. Many applicants …
• … apply to too few schools.
• … apply to all top-tier schools (where the chance of admission is quite low) and do not have any backups.
• … have unclear goals, lack a compelling reason for pursuing an MBA degree, and neglect "fit" when deciding where to apply.
• … possess a personal academic profile that's not well-matched with the school's student profile.
• … have limited full-time work experience.
So what's your story? Stepping back and reviewing your applications is a great way to start. What did you learn about yourself? How have your plans for the future changed? Do you plan to reapply? If so, when? What schools might make sense to consider next year? Do you need to make other structural changes in your application (e.g., take a course to address undergraduate transcript concerns or retake the GMAT/GRE/TOEFL tests)?
While schools no longer provide feedback to unsuccessful applicants, there are lots of resources that can help you conduct your own evaluation.
While making these decisions within the first day isn't critical, it can help you talk to your friends and colleagues, communicate your story, and convey your own understanding of the outcomes. A "deny" decision is not a failure, just an opportunity for you to gain greater perspective and refocus your efforts. Many of the best graduates from MBA programs were re-applicants. They were the lucky candidates who took that initial disappointment and turned it into a growth opportunity.
Join the discussion on the Bloomberg Businessweek Business School Forum, visit us on Facebook, and follow @BWbschools on Twitter.
Before it's here, it's on the Bloomberg Terminal.
LEARN MORE