FAQ: How We Ranked the Schools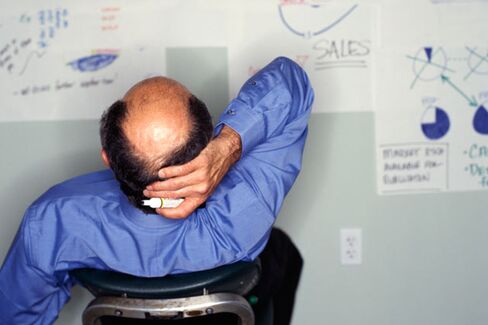 This year, 145 programs were eligible for ranking, including all but four of the schools from our 2012 ranking, plus seven new schools that met our requirements for accreditation, SAT and ACT test scores, and other factors. During the ranking process, we eliminated 21 schools that failed to meet some of our basic data-gathering requirements: either too few students responded to the survey of student satisfaction, or too few corporate recruiters weighed in, or both.
To identify the top undergraduate business programs among the remaining 124 programs, Bloomberg Businessweek uses a methodology that has not changed very much from our first ranking in 2006. It includes nine measures of student satisfaction, post-graduation outcomes, and academic quality:
Student assessment: In November, with the help of Cambria Consulting in Boston, we sent surveys to more than 85,000 graduating seniors at those schools, asking them questions about teaching quality, faculty, career services, and more. We received responses from 27,561 students, a response rate of 32 percent. The 2013 student responses account for 50 percent of the student satisfaction score; the student surveys from the two previous years also account for 25 percent each. In order to be included in the final ranking, we require a response rate that's equal to or greater than the average for all schools.
Employer opinion: Bloomberg Businessweek polled 519 corporate recruiters and asked them to tell us which programs turn out the best graduates. More than 215 employers responded, a response rate of about 42 percent. Like the student surveys, the results of the 2013 employer survey are combined with the results of two previous employer surveys, from 2011 and 2012, to calculate an employer survey score for each school. The 2013 survey supplies 50 percent of the score; the two previous surveys supply 25 percent each.
Median salary: We ask each school to tell us its median starting salary for its most recent graduating class.
Undergrads to MBAs: Using the 2008, 20010, and 2012 surveys of recent MBA graduates that we use for our ranking of full-time MBA programs, we create a "feeder school" measure to show which schools send the most grads to the top MBA programs.
Academic quality: To gauge academic quality, we consider, average SAT scores, the ratio of full-time students to faculty, and average class size, the percentage of business majors with internships and the hours students spend every week on schoolwork.
The student survey score counts for 30 percent of the final ranking, with the recruiter survey score contributing 20 percent. Starting salaries and the MBA feeder school measure contribute 10 percent each. The academic quality measure supplies the remaining 30 percent.
Before it's here, it's on the Bloomberg Terminal.
LEARN MORE