Small Businesses Still Aren't Spending on Online Ads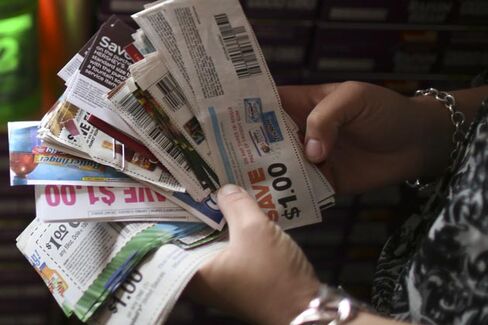 There's plenty of money to be made by serving as an advertising platform for Main Street businesses, and no shortage of ideas for how to best tap into the market. Google and Microsoft's Bing beefed up their neighborhood-specific business listings years ago. AOL bet big on Patch, its network of hyperlocal blogs. Investors chased companies such as Groupon that offer new models for capturing local ad dollars.
One obvious hiccup: Small companies typically have small advertising budgets. Less obvious: Small companies have proved reluctant to shift their limited resources from print to online. How reluctant? That's the big question posed by a Boston Consulting Group survey (which was suggested and partially funded by Yelp) released today.
The survey polled 550 U.S. companies with 100 or fewer employees across industries and found the average respondent is spending only about 3 percent of its advertising budget on Web ads. The companies in the survey spend $63 to $196 per month on Google, other search engines, Yelp, Facebook, Yahoo! Local, YP.com, Twitter, LinkedIn, and Superpages.com (in order of popularity).
While BCG's study didn't estimate the amount small businesses spend on local advertising, BIA/Kelsey has estimated they'll spend $36.7 billion annually on Web ads by 2014; more recently, BIA/Kelsey noted that small business spending on all types of ads has flattened, and that money is being used for improving companies' websites, customer loyalty programs, and other forms of marketing.
For small businesses to want to buy online ads, says Kate Manfred, who co-authored the BCG study and heads the Americas division of BCG's Center for Consumer and Customer Insight, word-of-mouth referrals are crucial. In other words, the hardware store owner needs to suggest to the dry cleaner down the street that she try online ads, or it's unlikely to happen. "Knowing what worked for other people in their community was a key driver," Manfred says. Failing that, "it falls on digital content providers to be thoughtful about how they quantify return on investment for advertisers."
Before it's here, it's on the Bloomberg Terminal.
LEARN MORE