Thunderbird Joins With For-Profit to Offer New Programs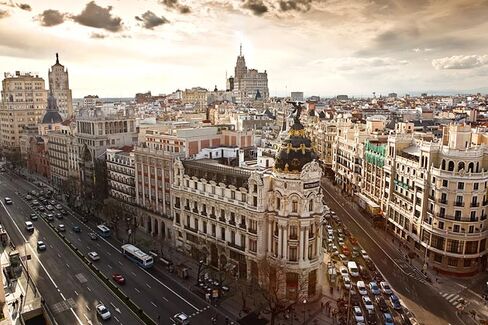 In an unusual partnership, Thunderbird School of Global Management today announced it is forming a partnership with a for-profit educational provider, Laureate Education, to offer educational programs around the world.
Thunderbird, in Glendale, Ariz., offers graduate business degrees, including its flagship global MBA, as well as online programs and nondegree executive education programs. Laureate Education, in Baltimore, serves more than 750,000 students through campus-based and online programs in 29 countries.
While the terms of the deal are still being hammered out, Thunderbird says the two institutions will create a jointly owned entity that will open instructional sites in a number of international locations. Among those being considered are Madrid, Paris, Santiago, Chile, and São Paulo, Brazil.
The partnership, which is expected to be finalized in June, will allow Thunderbird to expand its online and executive education offering and to offer an undergraduate business program for the first time in more than 50 years. Thunderbird said it will continue to operate as a private, not-for-profit educational institution and retain control of its curriculum, faculty, and admission standards.
Larry Edward Penley, Thunderbird's president, says Laureate has 200,000 students studying business around the world, and 30,000 would qualify for admission to Thunderbird. The partnership gives Thunderbird the ability to recruit those students and expand enrollment in Arizona. He expects total enrollment will triple in five years, to more than 3,000 students. He also expects the 50/50 partnership to generate enough cash flow to allow Thunderbird to expand faculty and facilities to make that possible.
"We believe there will be profits that we can reinvest in Thunderbird," Penley says. "It will allow us to hire faculty, improve facilities, and start new programs."
It's unclear when the first classes will be offered, but Penley says Thunderbird plans to move "expeditiously" to get the new programs up and running. Faculty from both Thunderbird and Laureate are expected to teach the programs.
Join the discussion on the Bloomberg Businessweek Business School Forum, visit us on Facebook, and follow @BWbschools on Twitter.
Before it's here, it's on the Bloomberg Terminal.
LEARN MORE