How This Bull Market Stacks Up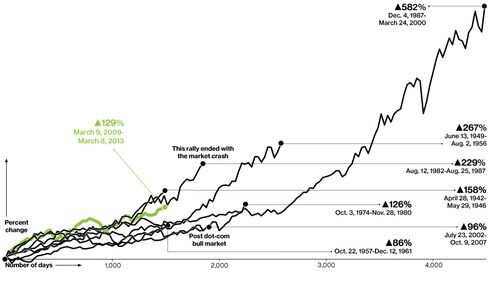 The bull market in the U.S. just sailed past the four-year mark on March 9—and the Dow Jones industrial average hit a record high of 14,397 the day before. The rally in the Standard & Poor's 500-stock index is already the eighth-longest (1,460 days as of March 8) in history, according to financial research shop Bespoke Investment Group, and the sixth-strongest.
Before it's here, it's on the Bloomberg Terminal.
LEARN MORE